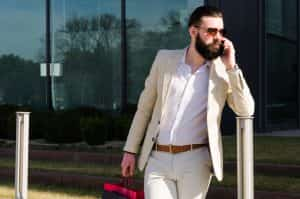 Mexico is a popular destination for summer travelers, those visiting relatives during the Christmas holiday, at festival times, Spring Break and other scheduled activities. Because demand is high, room choice may be limited and some resorts may even be sold out. If wishing to stay at a particular Mexico resort and the room preference is not available, be sure to lock-in reservations at the resort for a room that is the most similar to that you are interested in reserving.
My Mexico Hotel Room Choice Is Sold Out; What Should I Do travel tips come with a reminder to buy Mexican Car Insurance at online Mexican Insurance Store before your travel begins. Driving in Mexico is not that big a deal, but auto accidents without a Mexico auto insurance policy can be. Mexican Insurance Online is the least expensive option with the most reliable protection. Review Mexico Car insurance coverage options carefully. Look for policies that allow you to repair your vehicle in US and Canada as well as Mexico, will allow you to take the claim into the US to finalize if you wish and has car rental, then print your Mexican Insurance policy instantly after you buy it.
When booking your hotel room, check to see if any days are available for the room for your choice. You will have to switch rooms during your stay, but having a larger room, one with an ocean view, or one with concierge services is better than having to go through an entire vacation sleeping in a more compact or limited view, hotel room.
Every week, check back; either using the online reservations system or by speaking with a telephone representative, to see if a cancellation has occurred and your reservations can be switched to the room of your choice. You may even have to wait until the week of your scheduled departure but hotels sometimes release extra "held" rooms a week or two in advance. When speaking with a telephone representative, ask if there is a "wait list" you can be placed on and sign-up.
Guests with existing reservations usually have first preference, as hotels know existing reservation holders are serious about lodging with them. If you have not heard anything back; a few days before your departure, call again. Sometimes, last minute cancellations occur quickly and are not reflected in the customer-accessible, online reservation system.
Once arriving, if still not able to secure the room of your choice, ask before check-in. Sometimes, very last-minute cancellations will occur through the procedure of forfeiture. Hotels usually hold a reserved room until midnight – 2:00 a.m., and unless prior reservations have been made, if a person fails to show, the room and deposit is forfeited. This means you may be able to get lucky and upgrade to your desired room type. Be patient, persistent and in the end, you will most likely be rewarded with the vacation villa of your dreams. My Mexico Hotel Room Choice Is Sold Out; What Should I Do?