Mexico Auto Insurance – Mexico Wedding Season and Pre-ceremony Visits 
Whether you want to elope or coordinate an elegant wedding with numerous guests in Mexico, you may find that the typical stresses of planning a wedding are amplified by the foreign nature of the event. Mexico's resorts have become well-tuned to the needs of bridal parties, which makes the selection of a wedding planner an important facet of your destination wedding preparations. Although you might hope to simply arrive and handle all necessary details just before the wedding, you might want to consider a preliminary trip or two. Consider selecting Mexico auto insurance with an extended coverage period. An annual Mexican car insurance can cover multiple trips throughout your planning process.
Learn more about Mexico auto insurance at Mexican Insurance Store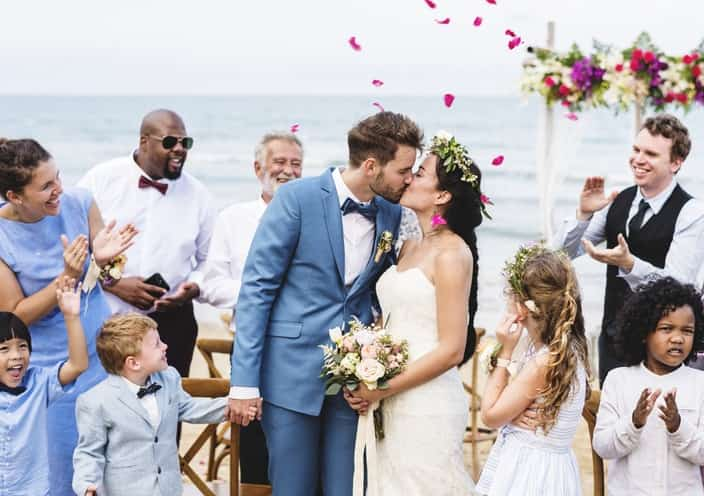 What are the legal requirements for a Mexican wedding?
One of the main reasons for arriving somewhat in advance of your big day is the fact that Mexico requires a civil ceremony for a marriage to be considered legal. You will need a passport and a tourist permit as you travel for this first ceremony. You can expect blood tests to be required, and some states might also require chest X-rays. You will also need birth certificates for both parties, which must be certified and translated. A woman who has been married before must also produce a copy of a death certificate or divorce decree related to that prior marriage and spouse.
Seeing the wedding location and time
A resort website can create a dreamy view of your destination wedding, but you certainly don't want to arrive and find that you were persuaded with exaggerations. Be sure that you are getting what you expect in a venue, and take time to meet with your planner to drill down on the day's details.
Pro Tip: Mexico auto insurance is required to access the toll roads, so buy Mexican car insurance and save time!
Travel safe with Mexico auto insurance
If you travel to your destination by car, each vehicle going will need its own Mexican car insurance. This can be handled independently by each member of the party to ensure that their personal needs are accommodated. Mexico auto insurance should take into account the timing of your event as well as the use of one or more vehicles for your various trips. Because coverage is needed for each vehicle, you might need to purchase additional Mexican car insurance if you plan to travel in different vehicles on different occasions prior to the wedding day.
Mexico auto insurance from Mexican Insurance Store.com gives you peace of mind!