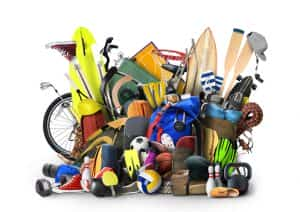 How does a nice Shiatsu massage or an eighteen-hole, round of golf sound? Great! Mexico offers plenty of diverse indoor and outdoor recreational choices. Travelers can have a fun-filled vacation and take advantage of unique, recreational offerings. If interested in opting for a recreation-filled vacation, book early and take advantage of any recreational packages offered by your resort. Once itineraries are in place, it is time to get ready to go!
Before you plan your Mexico adventure, in addition to bringing recreational gear, you also want to pack Mexico auto insurance from Mexican Insurance Store to protect you while driving. You can easily compare Mexican Insurance options to get the best Mexico insurance possible.
Depending on activity plans, travelers will need to pack appropriate clothing, shoes, accessories and equipment. From packing a comfortable, loose-fitting outfit for a sports' massage to remembering golf shoes, practice participating in the event at home to help assemble all needed items associated with that event. For example, if planning on playing tennis at your resort, assemble tennis clothing, rackets, hats, sunglasses, sunscreen, etc., and assemble enough for each day. Unless you are comfortable doing laundry or having the hotel process it, you will need to pack recreational clothing for each time you plan on engaging in a selected event.
Leisure equipment can vary in size and the determination to bring each item is a personal decision. If wanting to take the risk and pay for an additional bag, overweight suitcase, possible item damage or loss, then it is best to pack each item safely, and if possible, transport it in your carry-on luggage. Many resorts and recreational facilities understand most travelers do not carry large items with them and have golf clubs, fishing rods, tennis rackets and other recreational gear available to rent.  If, however, a set of "lucky clubs" needs to accompany you on your travels, be sure to photograph brought items, find purchase receipts and estimate their value before leaving. Afterwards, protect your valuables by purchasing travel insurance, as these large accessory items can easily become lost or damaged. Mexico Travel: Bringing Recreational Gear?