Mexico Insurance Online Coverage and Mexico Hurricane Expectations in 2016

Your plans for a summer trip could be affected by any number of natural events, but hurricanes can be particularly frightening for those traveling in a foreign setting. Your Mexico insurance online coverage is great for dealing with vehicle emergencies, but you should also travel prepared for those serious weather situations. Your car insurance for Mexico policy and weather forecasrs can be followed via smart devices as you travel.
Compare "A+" rated Mexico insurance online protection at MexicanInsuranceStore.com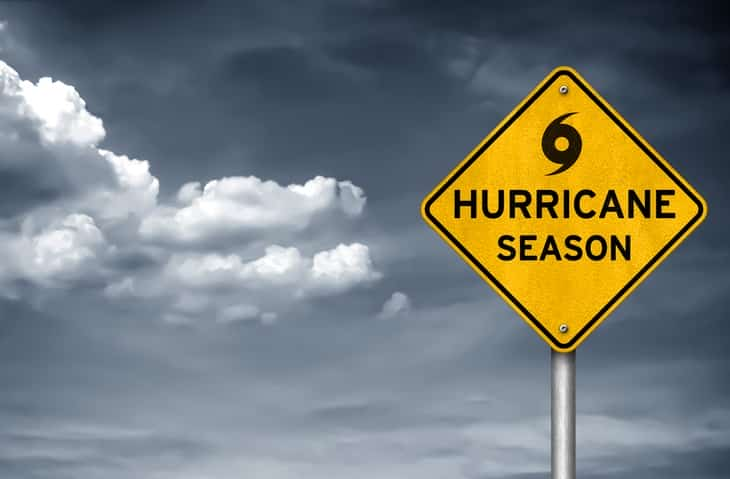 La Nina expectations
Whereas winter of 2015 involved an El Nino patter that entailed warmer ocean temperatures, the coming year is expected to bring cooler temperatures in the Pacific. Warm temperatures typically bring greater hurricane activity, which was true last year. Fortunately, this means that your potential for encountering hurricanes in coming months will be lower. However, this does not guarantee an absence of hurricane activity, and you should respond carefully and attentively to warnings and incidents while you are in Mexico.
Does Mexico insurance online coverage include any hurricane protection? 
Your car insurance for Mexico policy can be handy if you need guidance related to a serious event in the country. Contact the hotline associated with your Mexico insurance online policy to get tourist assistance. If your trip is interrupted because of a serious event such as a hurricane, you could take advantage of travel interruption services in your policy as well as physical damage to your vehicle due to certain meteorological events. It is helpful to carry safety supplies such as snacks, bottled water, and emergency flares to address a serious situation. You might be tempted to drive on toward your destination in spite of serious flooding or winds, but this could create greater risks of vehicle problems or accidents. You should find a safe place to stay until the worst of such a storm passes. Road trip advice: Mexico insurance online lets you drive the toll roads, so secure car insurance for Mexico before leaving!
Those traveling by RV are more vulnerable in high winds because of the high profile of such a vehicle. Even with Mexico insurance online protection, in case of an urgent warning, it could be wise to find a hotel or similar spot to park and stay until a major storm concludes. If very serious weather prevents your travel home, you may need to use your car insurance for Mexico to discuss tapping into trip interruption benefits.
Mexico insurance online coverage from MexicanInsuranceStore.com includes free Roadside Assistance throughout Mexico to give you peace of mind!