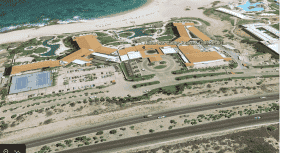 We are serious. We do not mean a scam, either, although its always important to do the right homework. Years ago, people used to joke about naïve investors who let themselves be talked into bogus purchases like a share of the Brooklyn Bridge, or unnavigable swamp land in Florida.
When driving to Mexico to see the sights and search for quality properties, make sure to purchase daily, weekly, monthly, or annual Mexican Insurance at Mexican Insurance Store. Buying Mexican Auto Insurance Online is very important because auto insurance purchased in the US and Canada excludes the territory of Mexico for liability purposes. Compare Mexico auto insurance rates and programs for the best deal. On the better quality sites you can purchase and print your Mexico insurance policy instantly after payment.
In Mexico however, there still is said to be much opportunity for property and land investment that is legitimate and well-advised. Mexico has been affected by the global recession, too, and that is good news for potential investors. Unlike with our neighbors to the North, the Mexican peso is worth more in relation to the dollar than in years. Plus, changes in Mexican law and the Mexican legal system can mean that it is possible for foreigners to legally own property, including beachfront, in Mexico.
Many visitors who have considered Mexico real estate in the past were put off by the legal barriers for foreign ownership of Mexico Beach land. With the new Mexico Foreign Investment Law , most problems concerning foreign real estate ownership have been abrogated. A foreign national can purchase Mexico beach property by creating a fiduciary relationship with a Mexican approved bank. This simple trust method allows a foreign national (US and Canadian) full rights to own and control the property–you can sell, lease, update or transfer on your property to your intended survivors without much difficulty.
Experts say, for example, a comparable beach property in southern California up the coast that might cost several million, can still apparently be had on a beach in certain areas in Mexico for under a $100,000. The Mexico Caribbean has properties available for $35,000 per acre near Sian Kaan Natural Reserve. Remote areas may require your own utilities ie the land is undeveloped and not attached to an power grid, but for those seeking an escape from the rat race and wanting to get away from it all this may be appealing. Of course properties in Mexico run the gamet from basic to luxury ready to move in condos depending on your taste and needs.
Yet another reason to go exploring South of the Border. Just think of it: white beaches – emerald reefs – drinks with umbrellas in them – dont you practically owe it to yourself?