Señor Mex says: This article provides you with a great source of inspiration as you plan your next Baja adventure. Mexico is a land of many peoples and languages, and Baja is no exception. Hieroglyphs in Baja are found throughout the peninsula, but they are most easily observed by visitors in central areas. El Rosario, once the end of the main Baja highway, is now the beginning point for exploring these remnants of another age.
Hieroglyphs in Baja Information is brought to you by Mexican Insurance Store Car Insurance for Mexico
El Rosario is a transitional point on your drive down the peninsula, and it's important to keep in mind that your Mexican Insurance Store Car Insurance for Mexico is important as you make the trip. Roadside assistance is provided for your needs on highways and improved roads, and it's important that any off-road activity be handled with precautions. If you are going to explore the desert areas past El Rosario, travel with plenty of water. Keep in mind that chilly nights on the Baja can be uncomfortable, especially if you break down while you are exploring off the beaten path. Take a few blankets in your vehicle just in case. Enjoy the area, but travel safely. Mexican Insurance Store Car Insurance for Mexico includes roadside assistance at no additional cost.
When you buy
Mexican Insurance Store Car Insurance for Mexico

do you order by phone or online?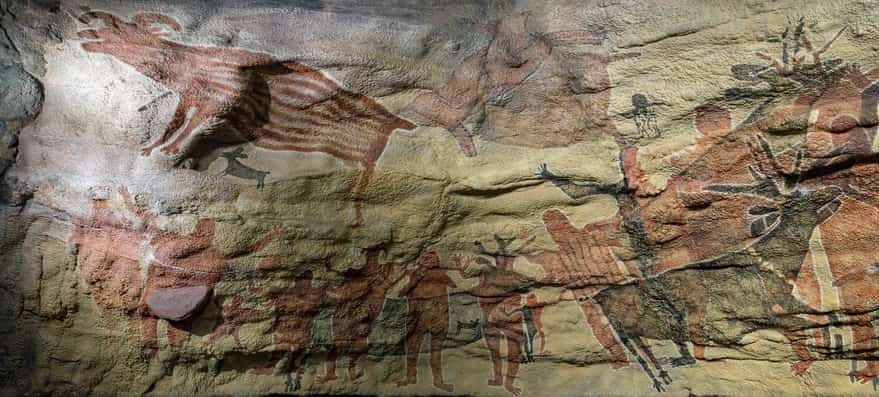 Native Trails article:
" The rock paintings, hieroglyphs and pictographs of Baja California are distributed over the whole peninsula. There are indeed hundreds of places where paintings have been found, with greater concentrations in the areas of the central mountain ranges of the Sierra San Francisco, Sierra San Borja, Sierra San Juan and Sierra Guadalupe."
Read the entire article here.