Is there really a secret for Mexican car insurance? With so many options and vendors offering Mexican car Insurance, it's difficult to know what to get and how much coverage is necessary. Learn the secret from one of the nation's largest Mexico Insurance brokers.
Secret #1 Mexico insurance policies do not offer the same coverage. There are NO standardized policies. They are all different. It's like the Wild West out there.
Unlike in the USA, Canada, and the EU, insurance policy limits and the ability of insurers to pay are not heavily regulated in Mexico. High-quality insurers like CHUBB, Mapfre, and HDI are outstanding. They are on par with any top-rated insurer in the USA. Second and third-rate insurers may not even be rated. If they are rated, they have an AM Best rating of B or worse. This often leaves the policyholder with inadequate coverage or many exclusions. In the event of an accident, many of these low-grade insurers leave you on the hook for normal repair costs. They cover incredibly low labor rates ($15/hr or less). They instruct their claims staff to offer you wholesale, rather than retail or private party values for your wrecked or stolen vehicle. That 'cheap' policy probably isn't the great value you think it is.
High-quality policies allow you to get your vehicle repaired in the USA. They also offer $1000 USD in towing which can get you to the border from most of Mexico. The best part is that they don't necessarily cost you more.
Finally, high-quality Mexico insurance policies pay claims quickly and efficiently. Often, claims are settled in weeks rather than months or years.
Secret #2 Get Full Coverage (unless your vehicle is over 20 years old)
By now, most drivers in the USA know that 'Liability Only' insurance is a bad way to go. Sure, it covers the other person, but you're left with all the responsibility of towing, repairing, medical, and rental replacement vehicle. You may be thinking, "Well, if it's the other person's fault, they'll have to pay." That's incredibly naive. First, if the other person doesn't have insurance you're left with nothing. If the other person takes off, you're left with nothing. If you're found at fault, you're left with nothing.

The same is true in Mexico. The difference is that, right or wrong, unless you speak good Spanish and have compelling (video) evidence that the other person caused the accident, you'll probably be found at fault in an accident. Bottom line, unless you're willing to walk away from any vehicle you bring into Mexico and take care of any additional liability out of your own pocket, get full coverage.
Please understand, Full coverage insurance for tourists traveling in Mexico is only available to vehicles under 20 years old.
Secret #3 When buying Mexico Insurance policies, match the coverage you keep at home
This should be obvious, but many travelers try to pinch pennies when buying insurance. If nothing happens, you're fine. When something does happen, you'll be very glad you bought the good stuff.
If your policy is $100,000 at home, get at least that in Mexico. Own a nicer car or pricey RV? Buy at least $300,000 coverage.
Matching your home policy removes the guesswork on how much insurance to buy in Mexico. If it's good enough for you at home, it's probably good enough South of the Border.
Secret #4 When quoting a Mexican policy be sure of your choices
Buying a Mexican car insurance policy online is really straight forward, but there are a couple of check boxes you must get correct or it could render your policy null and void.
The most important checkbox to get correct is, "Do you carry collision and theft coverage on your US or Canadian car policy, and will you maintain this US/Canada 'Full Coverage' throughout the Mexican policy period?" If the answer is yes, please click yes, but if the answer is no, please select no. Your rate will be slightly more if you check no. If you check yes and don't have or keep full coverage at home, any claim may be invalidated. When filing a claim with 'Full-Coverage' checked, "Yes," you'll need to provide proof of coverage for the claim to be paid.
The second entry to make sure you get right is "Actual Cash Value". Mexico Insurance companies use "Actual Cash Value" as a basis for valuing vehicles in the event of a total loss due to collision or theft. Overvaluing your vehicle only serves to increase your premium. Use industry benchmarks like Kelley Blue Book to determine the value of your vehicle.
Everybody thinks they have a good Mexican auto insurance policy until they need to use it. Don't guess if you bought adequate coverage.
Secret #5 If you are in an accident in Mexico, a good policy eliminates 95% of all potential problems
This is absolutely true. If you are in an accident, the first thing you must do is call your insurance company to report a claim and get an adjuster onsite. Know the non-800 number to call the insurance carrier from your mobile phone. We recommend putting it along with your policy number as a contact entry in your phone. Also save the policy PDF files on your phone, too.
A Mexican adjuster serves as your advocate and verifies to authorities that you have Mexican car insurance. From here on out, you get treated like royalty.
If you don't have enough coverage, expect time in jail until you can make full restitution. The police officer on-site determines the damages you must pay. You have the right to see a traffic judge within 48 hours, while you wait in jail. HINT: You never want to be in a Mexican Jail.
Secret #6 Never buy Mexican auto insurance at one of the border kiosks
Those kiosks at the border are not a good value. Count on overpriced inferior quality policies. Moreover, many of them are liability only. Remember about liability-only policies.
In some cases, policies purchased at the border aren't worth the paper they're printed on. Most of the time, the limits of coverage specified are ridiculously low like $2000 USD, and often less.
Any liability limit less than $100,000 in most states is inadequate. You must carry a minimum of $300,000 in most states now due to recent increased fatality requirements.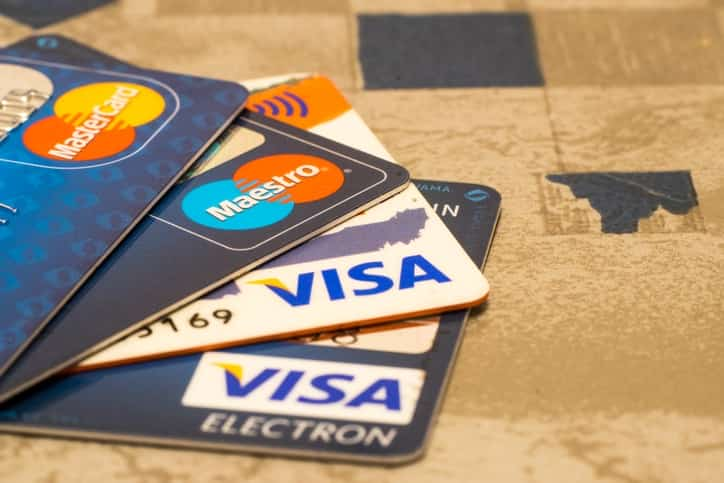 Secret #7 Don't be cheap!
As with all things in life, you get what you pay for.
Yes, South of the Border is a wonderful bargain destination for food, accommodations, and leisure activity. It's one of the reasons Mexico remains a top worldwide tourist destination.
With all of that, it's super important to not fall into the cheap trap. Inferior products and services are available for those who are only interested in being cheap, cheap, cheap. These Insurance policies are no exception. Mexicans aren't stupid and know the meaning of value and quality. They simply want to accommodate all the different personalities who visit their country.
The smart traveler understands this in ways a news-hyped tourist never will. Don't fall into that trap of being too cheap. In the end, the joke is always on you.
Conclusion
The best secret about buying coverage is to have it before you enter Mexico. Simply go to MexicanInsuranceStore.com and Quote, Buy, and Print a great policy. Travel without fear because you bought the best coverage available at any price and it actually may cost less!