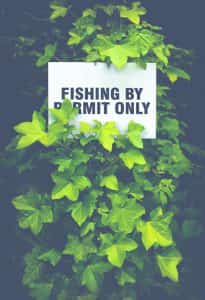 Mexico is a perfect destination for anyone who loves the ocean and what it offers. The waters in this country are endowed with a wide range of sea creatures, from crabs to hundreds of fish species. Its therefore, a fishing haven for most tourists.Mexican authorities are well aware of this. Hence, they have put in place measures to conserve this natural resource in a bid to balance the ecosystem.
Dont forget, when you head to your favorite fishing spot, you need Mexican insurance if you are driving, because US and Canadian car insurance is not valid in Mexico. Quality Mexico auto insurance by Mexican Insurance Store is important because the Mexico authorities will detain you until you pay for damages they say you cause to others. Review and compare Mexico Auto Insurance online from Mexican Insurance Store.com today for comprehensive, reliable Mexican Car insurance.
Mexican Fishing Licenses – Mexican Insurance Store.com!
Going for fishing and boat rides are the two most popular activities hence they are the most regulated. Before venturing out for fishing, Mexican law requires you to have a fishing permit for all the people in the boat and one for the boat too. However this only applies when going out to fish, boat rides don't require any permit.
These permits apply for everyone in the boat irrespective of age or whether you are fishing or not. The fishing permits can only be issued after proof of a boat permit. The law states that every one in the boat should have and use only one fishing hook and rod per person at a time. Any other fishing hooks should be in the boat as replacements only.
Using electronic fishing is only permitted for disabled persons or with permission from the ministry. However, a fishing permit doesn't mean that you can catch any fish; you are limited to fish only and not any other marine animal.
The number of fish one can catch is limited with exception of those doing sports fishing, where one can catch as many fish as they like as long as you throw the fish back in good shape. It's also important to ensure you have Mexican insurance if you intend to do any driving or riding.
A Mexican auto insurance cover comes in handy when riding a boat or driving a car. The boat and fishing permits are available at tackle shops usually set up by the CONAPESCA (Commission, National de Acuacultura y Pesca). These permits vary in price depending on where you acquire them.
People are therefore advised to ask around first and get the licenses at the cheapest shops since the price does not affect validity of the permits.
https://www.conapescasandiego.org/