You can definitely find beautiful and elaborate piñatas at home. However, the piñatas in Mexico are the central focus of children's events. This makes your family vacation the perfect time to enjoy browsing designs as you travel. Mexican car insurance online is an important purchase, since you want to drive legally across the border while protecting your family at the same time. You can research Mexican insurance online and compare costs, benefits, emergency services, pretty much everything.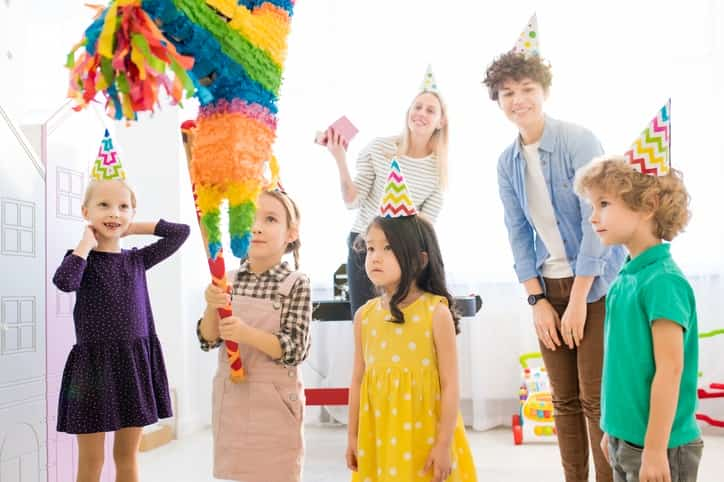 Finding the best piñatas
You will find plenty of piñatas throughout the country, and the border is one of the best places to look as you view examples that are meant to cater to families and children who are visiting briefly. There's lots of kid-friendly gifts close to the border, including character wall hangings, lamps, desks, blankets, and figurines. In some cases, the artwork is fairly accurate, and in other cases, the representations are close but imperfect.
Dulcerías for piñatas and candies
The best place to find a great piñata might be the candy store, a dulcería. Although the piñatas in such places may range from elaborate to primitive in style and construction, the benefit is that you can also explore the popular candy choices of Mexican children. Of course, the adults often love the sweets as well. The larger the dulcería, the more exciting the stop!
Paletas
Kids will also enjoy somewhat familiar treats like ice cream and ice pops, referred to as paletas in Mexico. Be sure to stop if you find a Paletería Michoacan, one of the best spots for delicious cold treats.
Don't forget to pick up Mexican car insurance online before leaving!
Mexican insurance online is necessary in the border zone. Although you may have limited Mexican car insurance online through your domestic policy, this does not meet the legal standard set by the Mexican government for financial accountability if you cause an accident. Authentic Mexican insurance online will address these needs according to the law, protecting you from serious complications in the event of a wreck.
Pro Tip: Mexican car insurance online is required to use the toll highways. If you don't have Mexican insurance online, your drive could take longer.
Mexican car insurance online from MexicanInsuranceStore.com comes standard with Roadside Assistance throughout Mexico included at no additional charge