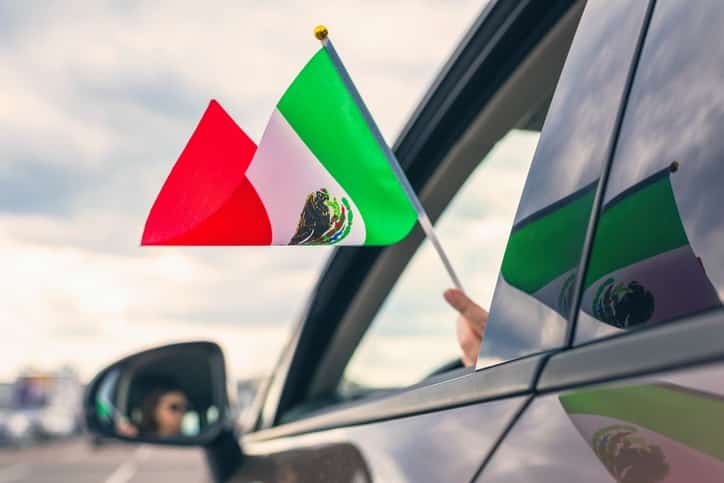 Mexican Automobile Insurance – Mexico Car Permits Required for Travel
Seeing Mexico by car is one of the best ways to experience the culture and richness of the country. But if you plan to journey more than a few miles into the country or beyond the border zone, you will need info on a Mexico car permit.
Keep in mind that US and Canadian Auto Insurance is invalid and unrecognized in Mexico and because Mexico follows Napoleonic Law, you could be held until the damages you do to others are compensated. Visit Mexican automobile insurance or Mexican insurance at Mexican Insurance Store online for more information. Inspection of your vehicle may be required for entering the country. Mexican automobile insurance is now required in order to drive on any highway in Mexico.
The border zone is typically 20 kilometers inside the border, and cars can travel without a permit in the free trade zones within all of the Baja California Peninsula and the Sonora Free Trade Zone.
However, since it can be easy to get lost in Mexico, and since you don't want to be caught outside of the free trade or border zones without a permit, the peace of mind you get by obtaining a Mexican car permit is well worth the $29.70 (as of December 08) that it costs for the paperwork.
Tourists traveling into Mexico by car will need to show proof of ownership, including the automobiles registration and the title to the car.
The name on the title will need to match the name of the travelers, and a valid drivers license in the same name, issued outside of Mexico, is also needed. All permits must be cancelled when you leave Mexico, so be prepared to surrender the permit when you re-enter the United States. If you forget to cancel the permit, you may encounter trouble the next time you try to drive into Mexico.
Most border locations have a traffic light system. If the light is green, you can proceed without an inspection. If the light is red, you will need to have your car inspected prior to entering Mexico. Officials can also decide to inspect your vehicle at will. Keep in mind that you are able to travel to Mexico with items for your personal use only. Keep possessions to a minimum to avoid paying taxes on extravagances at the border.
Review the basic necessities for travel, suitcase with clothing, toiletries, cameras, film and computers can be taken across the border, as can a limited number of sporting goods and even alcohol for personal use. Any additional vehicles, including boats, dune buggies or ATVS will need car permits, as well. Just don'r forget Mexican Automobile Insurance.
Before traveling to Mexico, be sure to familiarize yourself with the rules and regulations of the country (like buying quality Mexican automobile insurance or Mexican insurance at Mexican Insurance Store online) and what you need to know when driving there. Be advised that guns and weapons of any type are not allowed across the border. Accidentally leaving a weapon in the car and having it discovered at the border could lead to a side trip to a Mexican prison, so make sure you are well aware of everything in your car before you make the trip.
Mexican automobile insurance, Mexican Insurance at Mexican Insurance Store online comes with FREE Roadside Assistance
Mexican Automobile Insurance – Mexico Car Permits Required for Travel