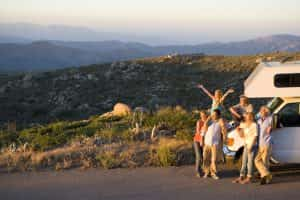 Visitors entering Mexico can now get quick and reliable Mexican auto insurance thanks to online companies like Mexican insurance Store who is starting their 9th year in business. Insurance policies are available for daily, semi-annual and annual insurance of cars, trucks, RVs or motorcycles.
Instead of looking for an open booth at the border and taking your chances, (some have closed and others sell only unrated policies) visitors can log into the simple and easy to apply Mexican Insurance Store.com website that sells quality Mexican auto insurance, fill in the required details and print out their policies within minutes.
Quality Mexican Auto Insurance At Low Cost!
Mexican Insurance Store offers comprehensive A Rated Full Coverage or Liability Only Mexican auto insurance at low cost. With numerous vacation destinations such as Acapulco, Baja, Cancun, Guadalajara, Huatulco, Isla Mujeres, Los Cabos, Mexico City, Punta Mita, Rocky Point, San Felipe , Tijuana and Veracruz among other destinations.
Mexico offers plenty of holiday destinations which have great weather the year round and bring long sun-soaked summers. Temperatures in Tenerife, for example rarely drop below 20 degrees Celsius and have an average summer temperature of between 26 and 28 degrees Celsius.
Rocky point would suit an adventurer who would like to sample its night life, dances, parties and its appetizing delicacies. If you are working within a budget on a family vacation, you could try the spacious Baja and Guadalajara hotels and resorts Mexico is endowed with sandy beaches, night clubs, Colonial cities, luxurious hotels, tourist resorts and natural features like waterfalls, ruins, lakes and lagoons.
Guadalaraja is the home of cheerful mariachi tunes and boasts broad-brimmed sombreros and smooth tequilas. As the second largest city in Mexico, it boasts of the best of the hospitality industry. The El Tapatio Hotel and Resort, Camino Real Guadalajara, City Express Tepatitlan, Holiday Inn Hotel & Suites Centro and Holiday Inn La Piedad are some of the best hotels and resorts Mexico can offer.
San Felipe has plush sunny beaches with a great view of the skyline at sunset. It boasts top-notch resorts and hotels overlooking the warm waters of the Sea of Cortez. Baja is famous for sport fishing in Ensenada, Cabo San Lucas, San Quintin, Bahia De Los Angeles among others. Baja boasts of Golf resorts like Real Del Mar and Bajamar which are some of the best.