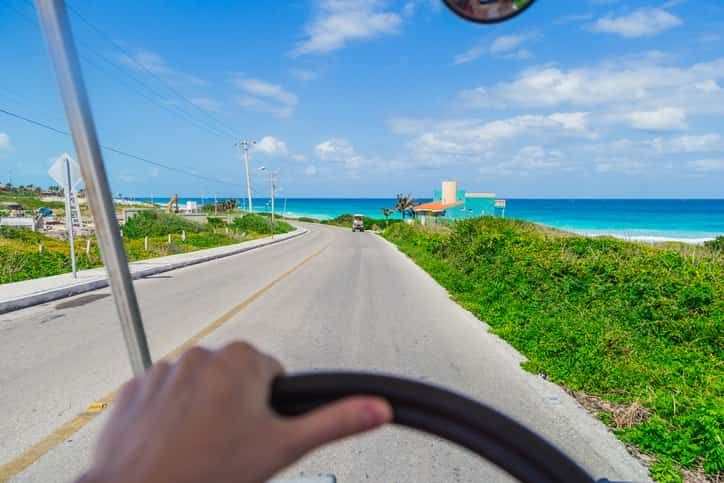 Mexican auto insurance for Canadians – Will You Be Part Of Increased Canadian Travel to Mexico?
Mexican tourism in 2014 increased greatly over recent years, and Canadian travel registered an increase of nearly 7 percent during the year with nearly 50,000 more tourists than in the prior year. Mexican auto insurance for Canadians is required if you are going to be a part of the continuing trend. Although Mexican insurance for Canadians may not seem trendy, it is a legal requirement for driving in the country. By selecting your Mexican car insurance for Canadians online, you can minimize the interruptions before crossing the border into the country. Mexican auto insurance for Canadians is now required on all Federal highways.
Additional Important Tourism Trends in Mexico
One of the most important legal changes in Mexico last year was the move to require coverage for all motor vehicles, not just foreign vehicles. Although some states previously had such requirements, the expectation now applies to all vehicles. While the enforcement of this requirement may be difficult to predict, it is reasonable to expect that requests for proof of coverage will be more common. You typically don't need to show your Mexican auto insurance for Canadians while entering the country. However, a traffic stop or a military checkpoint could randomly include a request for proof of Mexican insurance for Canadians. Be prepared by securing your Mexican auto insurance for Canadians online while you are at home, printing your proof of coverage for immediate placement in your vehicle. Carrying an extra copy of your Mexican car insurance for Canadians may be helpful in case of theft of your vehicle or a lockout. Quick access to contact numbers can help you to tap into your benefits promptly.
More driving in Mexico is predictable due to recent declines in gasoline prices. As you drive, be prepared for heavier traffic levels in tourist corridors and to popular driving destinations in the country. Consider planning your travel based on tourism patterns at borders so that you can enter the country at times of minimal stress. Weekday mornings are excellent for more prompt entry into the country, while Friday afternoons and Saturday mornings can be very active and stressful for border crossing activities as those who live near the border head south as well.
Mexican auto insurance for Canadians from MexicanInsuranceStore.com comes with Roadside Assistance throughout Mexico, legal and repair in the US
Learn more about Mexican insurance for Canadians