A move to Southern California will place you close to the Mexican border. While many residents of the area appreciate easy access to the tourist area of Tijuana, choosing to walk across the border, you may find that further exploration requires that you be able to drive. Whether you are interested in a leisurely day at the Playas de Tijuana or whether you decide to explore the toll road to Ensenada, long-term Mexican auto insurance for Baja will enable you to travel at your leisure. Choosing an online resource for purchasing your Mexican insurance from Mexican Insurance Store for Baja will ensure that you can easily access your details or print duplicate documents if needed. You can check with MexicanInsuranceStore.com Mexican car insurance for Baja for the most comprehensive Mexican auto insurance for Baja coverage available. Buying online through popular outlets like MexicanInsuranceStore.com allows you to easily obtain top-rated Mexican auto insurance for Baja which will save you time, money and frustration.
Rosarito Beach
The newcomer to the area may be fascinated with Tijuana tourist attractions. However, Avenida Revolución may not give you an accurate picture of Mexican culture and cuisine. While there are interesting gift shops and attractions, the focus is flashy and brash. Move down the coast just a little bit, and you will find a more restful atmosphere with authentic crafts, home decor and yard accent shops. The beach is soothing and beautiful, and authentic cuisine is easily accessible. Make sure your documents for your Mexican insurance for Baja are handy just in case you encounter any driving difficulties.
Ensenada
Famed for delicious fish tacos and ceviche, Ensenada provides you with the opportunity to partake of a broader range of seafood-related dishes. Look for the caldo de siete mares, soup of seven seas, for a flavor that hails from mainland states like Veracruz. While there is a definite presence of tourist spots and bold vendors, you can venture away from the tourist district to find local vendors of honey and other preserved goods. Watch your movement in the busy city traffic. Your Mexican car insurance for Baja will have you covered if you should experience any unplanned incidents on the roads of Ensenada.
Mexicali
You can move eastward from Tijuana to reach the capital of Baja California Norte, Mexicali. Many museums and cultural experiences are available in the area. You may be surprised to discover that the city is known for having one of the largest Chinese populations in the nation. You'll find the Chinese food prepared in Mexico to have an interesting and different emphasis from that of most United States restaurants. Be attentive to rules of the road, and be prepared to show your documents for your Mexican auto insurance for Baja if you encounter trouble.
Do you obtain Mexican auto insurance for Baja online before exploring outer areas beyond Tijuana?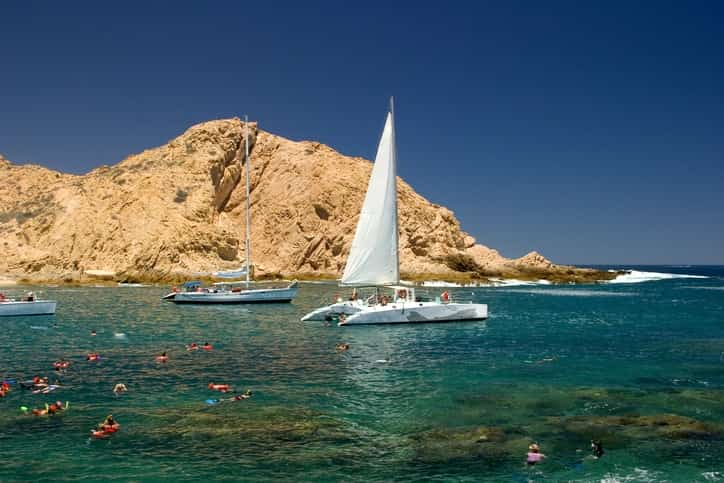 For more information about Baja: Exploring Beyond Tijuana Baja: Exploring Beyond Tijuana