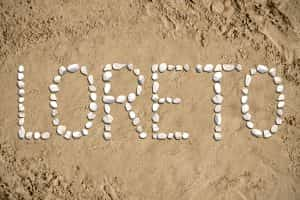 Alluring surroundings, laid back atmosphere and tranquil surroundings are the highlights of Loreto. Besides beach life and aquatic activities you will also find world class facilities for golf and tennis in the city. US and Canadian travelers prefer to spend their vacations in the city because of the presence of la Giganta mountain range, the desert and Sea of Cortez in Loreto. You will find numerous attractions in and around the city to spend the vacation of your lifetime. Spectacular beaches are the backbone of attractions in Loreto. Turquoise blue waters and large variety of marine creatures will compel you to extend the duration of your vacation.
There is so much to see in the Loreto area you cannot afford driving without your own transportation. But remember, you need to obtain Mexico Insurance at mexicaninsurancestore.com before you cross the border and begin traveling. If you get into an auto car accident, Mexico officials will not consider any US or Canadian auto insurance policies as valid. Therefore, Mexico Auto Insurance is necessary. According to experts, you should buy Mexican Driving Insurance as it provides you the freedom to prepare other travel details and not worry about it. Even more so, you will avoid delays waiting in line at the border and paying higher fees and possible getting unrated who knows coverage by purchasing auto Insurance for Mexico as you cross the border.
Loreto Bay National Park is one of the best areas to explore through the nature and wildlife in the city. There are an abundance of humpback whales, pilot whales, fin whales and a few blue whales that entice a large number of American and Canadian visitors to the city. However, for best view of these marine creatures you should visit the national park from February to April. You can be a part of trips through the park that last for four to five hours. They anchor the boat in between and you can go dive into the waters while enjoying snorkeling and taking a closer of the enigmatic aquatic life.
You will come across beautiful beaches in the five islands of Loreto and one of the most famous activity from which Canadians can't resist themselves is sport fishing. Coastline that runs for 223 kilometers is full of numerous species of fish. Your catch will mainly consists of red snapper, grouper, bass, shark, mackerel and squid during winters and swordfish, marlins, tuna and sailfish during summers. You can take part in any of the seven sport fishing tournaments held in Loreto and try your fishing skills.
Every year large number of hikers from the United States and Canada visit Loreto hike up the hills of Loreto and Sierra of Guadalape to explore through the cave paintings. Once you reach in the caves, you will come across magnificent primitive paintings of animals and human figures in massive proportions.