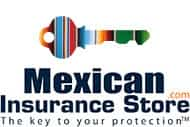 The rich culture of Mexico lures a large number of tourists from all over the world. The beauty of Zacatecas, its traditions and culture compelled UNESCO to add the city into the list of World Cultural Heritage Sites. While walking down the streets of the splendid city, you come across colonial architecture with a tinge of Mexican creativity. Canadian and United States travelers visit the city especially to see the old buildings which have been preserved in same condition for the last three or four centuries. The versatility of attractions in the city of Zacatecas doesnt let you feel like you are away from fun and enjoyment. According to travel experts, you should drive your own vehicle while on a tour. But you should obtain Mexican insurance before start driving your vehicle in Mexico because Mexican government does not honor foreign policies in case of an auto accident.
When you prepare for your Mexican vacation the primary protection you need if driving is Mexican Insurance from Mexican Insurance Store. Compare and review Mexico insurance online to buy your policy or visit Mexico Auto Insurance resources.
Zacatecas is famous for its archeological sites as well. One such site is La Quemada Archeological Site where you can explore through beautiful landscape. Canadian archeologists visit the site especially to see the mud, stone and slab constructions which were built around 800 A.D. If youre looking for some detailed information, you should visit the museum which is located within the premises of the archeological site. The city of Zacatecas is home to various museums exhibiting arts, traditions, creativity and history of the area. Pedro Coronel Museum is one of the oldest museums in the city. It was built in17thc century. While exploring through the museum you will find the objects that were donated by famous artists Pedro Coronel. The Library is another attraction of the museum where you can read through more than 20,000 books and some of them belong to sixteenth century.
Manuel Felguerez Museum is another famous mueum in Zacatecas. The unique architecture of the museum lures a large number of Canadian wanderers each year to the confines of its splendor. During your visit you find that the old Mexican architecture have been remodeled by adding few aspects of modern architecture. While exploring through the museum you come across an incredible collection of abstract art, paintings and sculptures created by Manuel Felguerez in addition to other Mexican artists. Museums in Zacatecas tell you a lot about the history, tradition and culture of the city. You just need to visit once, explore the city and you will be hooked! Zacatecas Mexico – Museums Tell The City Story!