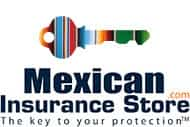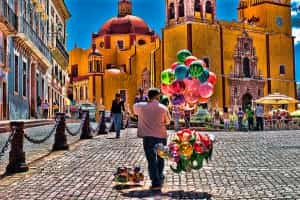 Tourism In Mexico
Mexico Insurance through Mexican Insurance Store Reviews – Your Guide to Border Activity

You may not need a personal guide to get across the border going into Mexico or leaving, but you might want to be alert if you cross at a busy time. Between signals and vendors, some border crossings can be quite harrowing. Timing is important, and your timing for having Mexico insurance through Mexican Insurance Store is crucial. Without proper Mexican auto insurance for travel, you could be in big trouble quickly, even if you are only involved in a minor accident on the Mexican side of the border. Coverage reviews should occur before you leave home so that you don't need to worry about finding a guide when you reach the border.
Crossing Into Mexico with Mexico Insurance through Mexican Insurance Store

Your documents are probably not going to be inspected as you enter Mexico, but you do need to have your passport and your Mexico insurance through Mexican Insurance Store handy just in case. Mexican officials have increased vigilance with reviews of travel documents for pedestrians entering the country, and changes in policy at the border could occur without warning. Traveling with all legal documentation required is best for averting problems that might otherwise arise if you were asked for them. If you will be in the country for more than 72 hours or will be traveling beyond the tourist area, then you will also need to stop to obtain your tourist visa just after entering the country.
Your Guide to Leaving Mexico
The border crossing you use to leave may impact your exit experience. The San Ysidro crossing between the U.S. and Tijuana can be very active and stressful during heavy times of tourist. Reviews often note a chaotic atmosphere as vendors walk between the slow-moving lanes to wrangle those last-minute sales from tourists. Your Mexican auto insurance for travel needs to be active as you wait in line at the border just in case you have a minor accident while moving toward the crossing point. Reviews may indicate that some folks wrangle out of trouble at this point, but an uncooperative individual might insist on pulling authorities into such a situation. Your best guide to avoiding serious trouble at this point is having valid Mexico insurance through Mexican Insurance Store. In a minor incident, you might be dismissed with little or no trouble. If you have a more serious incident, your legal guide provided by your coverage allows for assistance with Mexican authorities.
Mexico insurance through Mexican Insurance Store includes Roadside Assistance for your peace of mind!
Learn more about the best Mexico Insurance through Mexican Insurance Store and Mexican auto insurance for travel coverage here