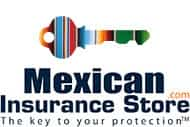 Now that you have gone to Mexico on vacation, where should you go? The answer depends in part on the answer to the question: "is this a REAL vacation?" If you are going solely to swim and tan and tour and eat, then this is indeed a real vacation. You are free to set your own itinerary, pick your accommodations, and do what you please with your time, on your own schedule.
While preparing to drive to Mexico, it is mas importante to get Mexican Insurance from online Mexican Insurance Store.com before setting off. Mexican car insurance can quickly and easily be purchased online by drivers who want to save vacation money and valuable time. Mexican law requires Canadian and USA drivers to buy Mexico auto Insurance to pay for damages in any at fault accident.
If, however, this is one of those hybrid trips where you spend part of the trip in meetings that means that someone other than you has control over some of the factors of your trip: the location is predetermined, the schedule was published weeks in advance, and someone else gets to tell you where to be and what to do!
The first scenario sounds almost too good to be true. You get to go and play and do with no strings attached. However, if the second scenario applies to your situation and you must spend some of your time working, you will presumably still have a set amount of discretionary time with which to pursue your interests and dreams. And pursue, you must!
Don't spend all your time at your hotel, no matter how nice it is. At least see if a tour is available by asking at the front desk. A walking tour will let you see the most, but if you are not used to walking, or don't have sensible shoes, don't torture yourself with walking!
See if you can get a car to drive around to get the flavor of Mexico! If you so choose to take a short driving tour, be sure to take at least a basic map. And, don't forget that if you do choose to drive, your license from back home will work, but your car insurance won't—Mexican law requires you to buy new Mexican car insurance from a Mexican company. Regardless of how much car insurance you have back home, you must buy Mexico auto insurance in order to drive legally. It is available in policy terms for as little as one day and may even be arranged over the Internet before you leave home. Take advantage of the ability view Mexico by car and purchase Mexican car insurance!