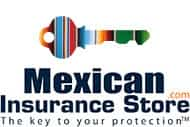 On your Mexican vacation, you can look forward to having the time of your life! You will see great sights, meet lovely people, experience a new culture rich with heritage, history and achievement, and sample delicious food! You will get to dance or tap your foot to zippy melodies and get to hear live bands as you tour the beautiful cities. You will get to meet the warm and exuberant Mexican people.
However, people planning to drive in Mexico should learn about Mexican Auto insurance Online. This is because Mexico practices Napoleonic law and therefore differs from other countries like the USA and Canada who practice English common law. It is always recommended to buy Mexican insurance online so that just in case you are involved in an accident your insurance needs will be covered. Mexican law does not recognize insurance policies offering coverage in other countries and this may lead to a major problems in case you get involved in an accident while in Mexico. Once you buy adequate and reliable Car Insurance for Mexico at mexicaninsurancestore.com, you can be certain that your financial risk is reduced and your potential liabilities are covered.
Whether your trip to Mexico is for business or pleasure, the trip will seem like a vacation as you are surrounded by the beauty found in that country. Even if your days are full of high-powered business meetings, you can still play at night in the festive party atmosphere found in Mexico!!
Take a little time out for shopping for items for yourself and for souvenirs for the folks you had to leave behind at home. Sample the enchanting tastes of genuine Mexican food, which is unlike its North American and food-chain counterparts. Try to arrange to spend a little time sight-seeing, either with a tour or on your own. If you decide on a driving tour with a group, take along an extra bag rolled up inside your backpack to hold the extra goodies you buy along the way.
If you decide to bring your car and drive yourself at your own leisurely pace, be certain that before you do so, you have complied with all provisions of Mexican law. Mexican law requires all drivers to buy Mexican insurance. You may have great insurance back home, but Mexican law does not recognize it. Even though you will need to purchase new car insurance, you may purchase it for as little time as you need it—even for one day's coverage!
If you are involved in an accident on Mexican roadways, you are obligated to produce proof of insurance coverage. This is so even if you are not at fault in the accident. Everyone driving in the country must provide proof that he/she agrees to assume financial responsibility; the purchase of Mexican car insurance satisfies that requirement. So, whatever you expect and look forward to in Mexico, look forward to fun! Being prepared as you go on your trip is the best way to know that you are starting off worry free! What To Look Forward To On A Mexico Vacation!