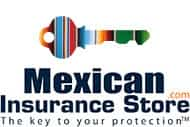 Rocky Point or Puerto Penasco to the locals has a deserved reputation for quality sport fishing and fun Mexico beach adventures along the Sea of Cortes. Located a mere 70 miles from the Arizona US border, Rocky Point Mexico is a popular location for travelers wanting to get away for a few days of adventure South of the Border. Tucson Arizona to Rocky Point Mexico and Mexican Car Insurance! There is so much to enjoy in Rocky Point that you cannot afford driving without your own transportation.
But remember, you need a Mexican Auto Insurance before you enter the Republic of Mexico and start traveling. In the unlikely event you get into auto accident, the Mexican government will not consider or recognize any US or Canadian auto insurance policies. Therefore, Mexican Car Insurance is necessary. According to experts, you should buy Mexican Insurance by Mexican Insurance Store.com as it provides you the freedom to prepare beforehand. Moreover, you can avoid delays waiting in line while visitors who are late try to figure what exactly they are buying by paying additional fees and getting unknown coverage.
For those seeking to relax and do nothing, quiet, inviting hotels and condos are available, while popular campgrounds and motels are also in available. There are many popular things to do such as, Fishing, Ski Rentals, Boat Cruises every day, Snorkeling, Whale and Dolphin Watching Tours, Ultra-light Flights, beachcombing, ATV Rentals and Horseback rides on the beach. And don't miss the shrimp burritos!
In 1809, the retired Lt. Robert Hardy of the English Royal Navy was voyaging by the sea-coasts of Sonora and Baja seeking pearls, ivory, and silver in the sailing ship La Bruja. He christened the beach head Rocky Point and it was described on semiofficial maritime guides as such until General Lázaro Cárdenas, president of Mexico in the 1930's modified it to Puerto Punta Peñasco (Port Rocky Point).
During the roaring 20's Americans traveled from nearby Arizona and California to find the enormous flying fish abundant in the nearby waters. For territorial fishermen Rocky Point offered safety from violent storms, thanks to the "the mound of the whale" a perfect point of refuge, and a beautiful harbor. For vacationers traveling solely to Rocky Point (or Baja, California), a pass for your car is not needed. However, you still need to acquire a tourist card as well as a Mexican Insurance Policy.
US and Canadian car insurance is invalid in Mexico. The legal philosophy and insurance coverage's are quite different in Mexico in respect to automobile accidents and how they are resolved North of the Border. Buying a Mexican Auto Insurance Policy is vital. You will be confined (jailhouse) and your car can be confiscated until you pay restitution viewed as damages caused by you to others. Your ability to remunerate for damages you've caused to third parties is regarded above everything. You get the best value by purchasing Mexican car Insurance online. Enjoy yourself with peace of mind on vacation! Tucson Arizona to Rocky Point Mexico and Mexican Auto Insurance!