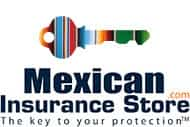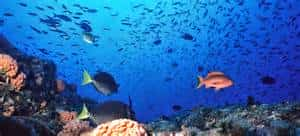 "The Sea of Cortez Is The World's Aquarium" – Jacques Cousteau
Mexico Insurance From Mexican Insurance Store.com – Travel the Sea of Cortez, Mexico
Call it the Gulf of Cortez, the Gulf of California, or the Sea of Cortez; it doesnt really matter.  What matters is that it offers some of the most interesting water sport diversions at the same time.
Mexico does not honor foreign car insurance policies so if you are driving in Mexico, you must obtain Mexico insurance from Mexican Insurance Store.com. The cost of Mexico insurance from Mexican Insurance Store.com coverage is minimal when you consider that if you are in an auto accident in Mexico and are driving without Mexican auto insurance , you will be jailed until verification that payment for the accident and all related costs can be made. Costs could include compensation for the people involved in the accident as well as the support of their families while they are recuperating. Mexican car insurance through companies authorized to sell Mexico insurance from Mexican Insurance Store.com is essential. Visit Mexico insurance from Mexican Insurance Store.com for quality Mexican Auto Insurance. As of 2013, Mexico insurance from Mexican Insurance Store.com or its equivalent is now required in order to drive legally on any highway in Mexico.
The Gulf of Cortez divides the Sonora Desert, though not quite in half.  It separates the Baja California Peninsula from the Mexican mainland, and acts almost like a breakwater from the Pacific Ocean.  The five rivers that intermix with it in some fashion are the Colorado River, Rio Concepcion, Rio Fuerte, Rio Mayo,  and the Rio Yaqui.  There are also two large islands in the northern part of the Gulf, the Isla Angel de la Guarda and the Isla Tiburon, as well as a host of very small islands.
There are a few nice towns around the Gulf where you can rest and relax, as well as enjoy many seafood dishes at wonderful restaurants.  Cities such as San Felipe, La Paz, and Mazatlan offer resort styles hotels, and if you decide youve had enough of the water, its a short trek to desert areas, where you can be amazed at how quickly an area surrounded by water can become so dry.  The desert also offers its own unique ecosystem.
Talk about a rich ecosystem.  There are whales, including the great blue whale and gray whale.  Theres the large manta ray that you can actually go swimming with.  There are also humpback whales and killer whales; they wont bother humans all that often, but you might still want to be careful.  Its the home of the leatherback sea turtle, the largest of all sea turtles.
Mexico insurance from Mexican Insurance Store.com comes with legal and roadside assistance throughout Mexico.
Learn more about Mexico insurance from Mexican Insurance Store.com online