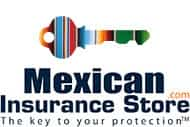 Ensenada, Highway 1
Mexican insurance for Canadians – Travel easier from Canada to Mexico

Traveling by vehicle to Mexico can be simple and enjoyable, but incidents in the country can be frustrating if you haven't taken care of certain details. Mexican insurance for Canadians should be a priority whether you will take your own vehicle or rent one for crossing the U.S. border into Mexico. Your Mexican auto insurance for Canadians can be selected and purchased online in just a few minutes, but you may want to spend some time researching Mexican car insurance for Canadians in advance so that you are prepared for any unexpected situations.
Learn more about Mexican insurance for Canadians at Mexican Insurance Store.com
Don't forget to pick up a policy before taking off!
When you buy Mexican auto insurance for Canadians online, you can print your policy documents as well as an identification card from your own home computer system. It is wise to carry these with you so that you can promptly demonstrate your compliance with Mexican law if an issue arises. It is helpful to note that your coverage is transmitted immediately for reference by the Mexican authorities. If you misplace your documents or lose them due to theft of your vehicle or another issue, the policy can be tracked by officials. Additionally, your electronic purchase of Mexican car insurance for Canadians makes it possible for you to pull up necessary information from your account as needed. You could even print duplicate copies of your Mexican auto insurance for Canadians if necessary. Just be sure to archive your emailed information for later access. Also, keep track of your account login in case of a need to access or adjust details.
Remember that you need Mexican insurance for Canadians to legally use the toll roads, so keep that in mind.
What are the benefits of Mexican insurance for Canadians?
Mexican auto insurance for Canadians includes several add-on features at no extra cost, including legal assistance in case of an accident. This can streamline the situation dramatically as you have prompt availability of help in a serious situation. Additionally, Mexican car insurance for Canadians provides you with roadside services that can save you a lot of time, money, and frustration if you have a vehicle problem on the road. In simple cases such as a lockout in a store parking lot or in serious situations such as a blown radiator, you can get efficient access to professional assistance on the spot.
Mexican insurance for Canadians from Mexican Insurance Store.com provides you with legal, repair in US or Canada, and roadside assistance throughout Mexico.
Michoacan Coast