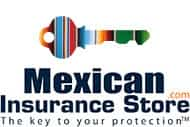 When planning the budget for your Mexican getaway, in addition to budgeting for the purchase of all the neat souvenirs remember to build in a line item for your budget for the required Mexican Car Insurance. If you plan to do any driving at all, you are required to buy a Mexico Car Insurance policy much as you would be at your own home. It doesn't matter whether you have an excellent driving record, extensive insurance coverage back home, or that you are not planning on having any passengers. You still must buy Mexico Auto Insurance at Mexican Insurance Store.com.
THINGS TO BUDGET FOR ON YOUR TRIP TO MEXICO!
The insurance policy must be bought from a Mexican insurance company who writes insurance in accordance with Mexican law. This is true even if you have valid insurance from your home in the US or Canada and can verify your good driving record.
The requirement exists and the insurance must be in place regardless of whether you are at fault for an incident or are merely the victim of the accident. Unless of course you have immediate availability of liquid assets to pay for damages the authorities deem you have caused, you must carry insurance for Mexico and be prepared in the event that the unforeseen happens.
There are two standard types of Mexican Car Insurance coverage available: liability only and full coverage. Liability only covers property damage and also bodily injury done to the property of others and to other people in the accident, and not your own vehicle. Full coverage covers physical damage to the car you are driving. Both types cover, at least in part, the medical bills, if any, arising from the accident. Both types of insurance can be easily arranged with agents or the better sites allow you to do it yourself on the Internet.
Having valid coverage in place is said to smooth out the interactions between the drivers and the authorities as well. The coverage serves as acceptance of financial responsibility, and is generally viewed as a goodwill gesture that you intend to work out matters involving the accident. Having coverage also secures that the insurance company will operate on your behalf as all good coverage comes with legal and bail bond if needed.
Be certain that you include the purchase of Mexican car insurance in your vacation budget when planning your trip to Mexico. It is equally as important as the lodging arrangements and delicious meal selections that await you. Being prepared for that expense in advance will make your trip proceed that much more smoothly and will ensure that if the unforeseeable does happen, you will be ready!