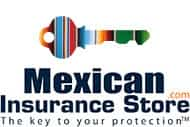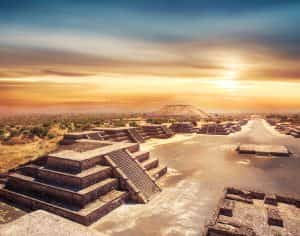 Teotihuacan, Avenue of the Dead and the Pyramid of the sun
Situated close to the modern hub of Mexico City, Teotihuacán is the historical wonder that stands out in Mexico. Tourists flock to the region in droves on annual basis to partake of the magnificent sites that are on offer.
It is a good idea to drive through Teotihuacán during your trip. In order to do this, Mexican Car Insurance for Teotihuacán is necessary. This type of insurance can be bought online. This saves time before the trip to Teotihuacán begins. Mexican Auto Insurance ensures that the excitement of driving through the region is not hampered by insurance queries by Mexican authorities.
People can take advantage of the historic sites of Teotihuacán right from the comfort of their own vehicles. The protection offered by quality Mexico Insurance at Mexican Insurance Store serves to make the trip more peaceful and enjoyable. The excitement of visiting Teotihuacán is mainly brought about by the awe that is derived from witnessing how technologically advanced the ancient civilization of this area was.
The historic people of Teotihuacán were clearly ahead of their time when they constructed their majestic pyramids. While most people might think of Egyptian pyramids, the Teotihuacán pyramids are a force to reckon with. The city is ranked as the largest ancient Mexican city. It is historically regarded as Mexico's capital that was ruled by empires long before the Hispanic people made their way into Mexico.
The sites of Teotihuacán are nothing short of mesmerizing and visitors should set aside enough time to get a view of the large pyramids and artwork. It is advisable to visit the sites early when the weather is cool and favorable. Afternoon visits can take on a toll on people who are not comfortable with hot weather conditions. A local market is located near the major site and people are able to buy some local artifacts from there.
Owing to the popularity of the Teotihuacán site, a large number of visitors can be expected at any given time. Even after the magnificent empire of Teotihuacán collapsed, pilgrims continued to flock there for centuries and paid homage to the dynasties that ruled. Access to Mexico insurance makes sure that the memorable experience of this trip is preserved, thanks to the ample online insurance coverage offered.
Teotihuacán has sentimental value to numerous pilgrims from around the world. They make their way to the site regularly and their visits are based on the belief that they can gain energy from the atmosphere of the place. These deep rooted beliefs are held sacred by these individuals.