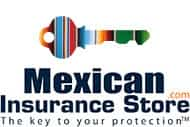 Mexico is an amazing country in which to have a wedding ceremony. Its not surprising that so many couples head south of the border to exchange "I dos." Like many people, youve probably been concerning yourself with where to have your ceremony; places like Puerto Vallarta, Cozumel and Cabo San Lucas are all probably beckoning to you. Before you get serious about choosing a Mexican destination in which to have your wedding, though, its smart to know what the requirements are for getting hitched in Mexico.nm
Get There Safely with Quality Mexican Insurance Online
No matter where you end up driving, youre going to need good quality Mexican auto insurance by Mexican Insurance Store. Starting out your marriage with an evening in jail probably doesnt bode well, so buy Mexican car insurance online before leaving the U.S. or Canada and let your guests know. Mexico car insurance is cheap; it shouldnt interfere with the rest of your plans. Once you have Mexican auto insurance, you'll be ready to go wherever you need to go.
Getting Married in Mexico
Keep the following points in mind as you plan your Mexican wedding:
Documentation – Get certified copies of your birth certificates; you may need translated copies, too. Make sure you both have valid passports and tourist cards. You won't get these documents back, so get extra copies. If you've been married before, bring along your divorce decree or the death certificate of your last spouse; keep in mind that you have to wait one year before getting remarried in Mexico.
Waiting Period – There is a two or three day waiting period for getting married in Mexico.
Tests – Plan on spending around $125 per person on the tests that you'll need to get married. HIV and RPR – rapid plasma reagin, screening for syphilis – tests are required. Chest X-rays are also sometimes required. The tests should be performed in Mexico.
Miscellaneous – In order to become legally married in Mexico, you will need to have a civil ceremony performed at a Civil Register Office. Ceremonies are not performed on Sundays in Mexico, so plan accordingly. Depending on the state in which you ar