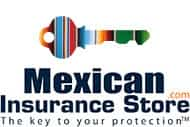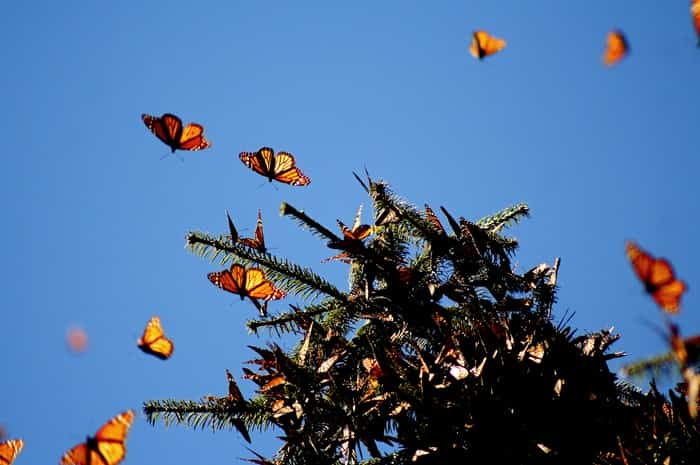 El Rosario butterfly reserve
Mexican auto insurance – Problems with monarch butterfly season inside Mexico?
Logging has been viewed as a serious concern in Mexico in recent decades because illegal logging activity is believed to be impacting the population of monarch butterflies as they winter in the central part of the country. However, new reports indicate that nearly four times as many trees were lost to storms as to logging in the past year. This could have even more serious implications for those tracking the plight of the monarchs. If you plan to visit Mexico during the monarch migration season, now is a good time to make your plans, including plans for Mexican auto insurance. You can begin with a Mexico insurance online as you read about your coverage needs and about the dangers faced by the butterflies.
Learn more about Mexican auto insurance at Mexican Insurance Store.
Storms Blamed for Severe Losses in Monarch Population
The storms most responsible in the current situation occurred in the first part of March 2016 as chilly weather and hefty winds led to the loss of more than 100 acres of trees connected to monarch migration. Not only was there a loss of trees, but there was also a direct impact on more than 6 million butterflies that died because of freezing temperatures or other conditions. Later in the year, a drought contributed to further forestry losses. Road trip tip: Mexican auto insurance covers multiple drivers, so share the cost with friends and save money!
Finding Time to See the Monarchs
The butterflies spend the winter months in Mexico, and October marks the beginning of their transition as they travel south. The Biosphere Reserve is located in the Mexican state of Michoacán, which borders the state of Mexico. There are various routes to reach the area depending on your starting point.
Is Mexican auto insurance required? (Duh)
After you block out a travel period, it is important to secure your Mexico insurance online. Travel to Michoacán involves traversing numerous other states by automobile, which means that it is wise to select high liability options with your Mexican auto insurance. Mexico insurance online may need to be refined based on factors such as the number of people traveling in your party and the type of vehicle to be used. Some benefits are limited to only a few individuals in certain policies. Review travel interruption, return travel provisions related to grave medical issues, and the type of emergency support for auto problems you would want to access with your coverage.
Mexican auto insurance from Mexican Insurance Store includes Roadside Assistance for peace of mind!