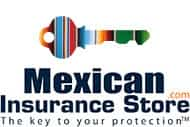 Mexico ATM
Mexican Insurance Comparisons – Mexico Vacation Expenses: How to Pay for Purchases
With the option of using American dollars, Mexican pesos and credit cards, which choice offers travelers the best deal? The answer depends on what is being purchased and the level of consumer protection a buyer needs.
Mexican Insurance Comparisons – Vacation Expenses in Mexico: How to Pay for Purchases is brought to you by Mexican Insurance Store Mexican insurance comparisons , your best source of quality coverage and rate quotes for Mexican insurance online. Resources: Mexican Insurance Store Mexican car insurance policies. Review and compare multiple A + rated Mexican insurance comparisons, rates and coverage options.
Large purchases like airfares, car rentals and hotel stays should be paid for with a credit card. This provides a buyer with protection against fraud and allows him/her to dispute any questionable charges. The most commonly accepted credit cards in Mexico are Visa, MasterCard and American Express.
In instances where both dollars and pesos are accepted, pay for purchases with pesos.  The conversion rate is higher for exchanging dollars to pesos; with one U.S. dollar equaling approximately 13+ pesos. This is also easier for the merchant to perform other transactions and does not require him/her to make a currency-exchanging, bank visit.
Travel advise: Mexican insurance Store Mexican car insurance policies provide roadside assistance throughout Mexico at no additional cost to you so check Mexican insurance comparisons before you buy

Moreover, many small businesses in Mexico impose fees to credit card users. These are generally around 3% and are designed to reimburse the merchant for credit card usage fees. As an alternative to using your credit card, head to the nearest ATM. You may be better off requesting a cash advance and paying a small fee than paying several merchants 3% usage fees.
Small purchases are better paid for with pesos. While some merchants accept credit cards; others do not. It is wise never to make a small purchase with a credit card unless it is an emergency. This is to ensure your credit card is used in as few places as possible; which helps keep track of your purchases. Even though unauthorized charges can be disputed, having to go through this process can be an aggravating experience. It is better to minimize credit card use to lessen the chances of your number being used without permission.
Remember to check Mexican Insurance comparisons because Mexican Insurance Store Mexican car insurance provides roadside assistance throughout Mexico at no additional cost to you.
Vacation Expenses in Mexico: How to Pay for Purchases – Mexican Insurance Comparisons