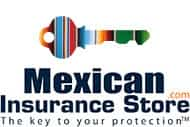 When vacationing in Mexico for the first time, there are many new things to be aware of. The language is different unless you are from a Spanish-speaking country; even then, you will have to become familiar with the different dialects and accents. You may feel that you are in a living language class for the first few days! Dietary customs may be new to you as you peruse the Mexican culinary offerings. If your only exposure to Mexican food has been through Taco Bell, or el Portion, two popular North American chains, you will be in for a surprise for your taste buds! True Mexican food varies greatly from the Taco Bell in our midst; the component ingredients may be similar, but the taste is very different.
When begin your plans for a Mexico driving adventure, compare Mexican insurance online programs to cover you while you drive in Mexico. Mexican Car insurance protection is vital for your peace of mind on vacation. Review quality low cost Mexican Insurance Online coverage before you travel! For more information visit http://mexicaninsurancestore.com Mexican auto insurance online coverage.
Another great difference you will encounter immediately is the car insurance for Mexico is difference. Regardless of whether you have valid driving insurance back home, Mexican law requires all persons driving in Mexico to purchase valid car insurance coverage from Mexican insurance companies or have immediate access to what could be a large amount of liquid assets.
Driving on your vacation gives you an entirely different time schedule than if you forgo the flexibility of driving while there. By driving on your own, you remain the master of your time and experience. Obtaining Mexican car insurance is simple. Policies are available with coverage terms ranging from one day to as many days as you need coverage.
So, while car insurance in North America is typically sold for a longer term, Mexican insurance may be purchased solely for the duration of your stay in Mexico. It may be purchased and paid for over the Internet before you leave your home for the trip; thus, complying with this all-important aspect of Mexican law is very simple. Depending on the purposes of your trip, you will encounter many new sights and experiences.
Mexico is a country known for its rich history and culture; it is advisable to purchase and study a tour guide with a detailed map as you plan your stay in the country. Acquiring a Mexican phrase book will enable you to participate verbally in Mexican life as much as possible. If you happen to know even a slight amount of a "romance" language, you will observe that there are a number of words which have similar roots from language to language; that similarity and familiarity will aid you in learning and understanding.
Keep your mind and eyes open for the most fulfilling manner of experiencing Mexican life to its fullest! Mexico Travel Tips And Mexican auto Insurance online!