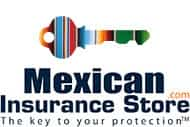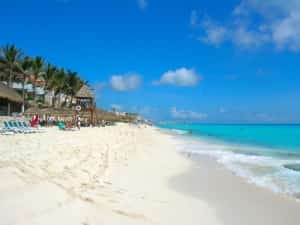 Mexico Beaches – Escape the Winter Freeze
Avoid Being Frozen with a Mexico Winter – Mexico insurance with Mexican Insurance Store
If the theme song of Frozen has you dreaming of warmer digs, then you might want to let your icy winter go in favor of a south-of-the-border season. However, you do need to recognize that south of the border is not always equivalent to warm weather. You may find less severe temperatures, but you should be prepared for a bit of winter depending on your destination. You also need to remember that Mexico insurance with Mexican Insurance Store is required throughout the year. Whether you are taking a week-long trip for the holidays or traveling extensively for the entire winter, you will want to be sure that your Mexican auto insurance options is in place for your time in the country.
Comfort Management in a Mexican Rental Home
Before you stay in a Mexican house for an extended winter period, it may be helpful to take note of a few important details. For example, block construction is common, meaning that exterior walls could be icy cold at the height of winter weather. Additionally, central heating is not common in Mexican homes, meaning that you could be without a reliable source of heat for the location. While there may be exceptions, you will want to travel with plenty of warm clothing and a space heater or two for winter nights. Additionally, extra blankets may be helpful. Coastal areas tend to be damp and chilly on winter evenings although this is most pronounced in northern cities. Central and southern areas may have warmer temperatures, but mountainous locations can be chilly and even experience snow.
Vehicle Management During Mexico Winters and Mexican auto insurance options

In addition to securing your Mexico insurance with Mexican Insurance Store , you will want to be sure that your vehicle is inspected and prepared for winter driving south of the border. Rather than snow, you are more likely to encounter rains. Be ready for slippery road conditions. It's wise to think about full-coverage Mexican auto insurance options just in case of an unexpected slide off a roadway during the season. Your Mexico insurance with Mexican Insurance Store enables you to obtain roadside assistance in an emergency. It also provides you with appropriate coverage in case of an accident. Even in a one-vehicle incident, you need to be prepared for official questioning as you show your Mexico insurance with Mexican Insurance Store to officials.
Mexico insurance with Mexican Insurance Store comes with Roadside Assistance throughout Mexico.
Learn more about important Mexican auto insurance options