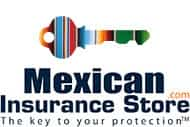 Tourist vehicles in Mexico require Mexican Auto Insurance by Mexican Insurance Store as stipulated by Mexican law. This is because Canadian and American automobile insurance are not recognized in Mexico. For a smooth trip and memorable experience, drivers from the US and Canada must ensure that they have quality Mexican Insurance companies.
Mexican Insurance for Your Car!
Aside from accident cover, other optional benefits such as travel assistance and legal aid are offered. The enjoyment of traveling around Mexico does not need to be obstructed by a lack of auto insurance coverage. It is advisable to plan ahead of the Mexican trip by purchasing Mexican Car Insurance online through a convenient system that allows buyers to get access to instant quotes.
Insurance quotes from a number of insurance companies are accessible for the purpose of comparing rates and making a selection. Within a record amount of time people can buy their insurance policies and print them out from the comfort of their homes or offices.
High quality Mexican insurance is readily available online and this is a better option than buying insurance at the border of Mexico. Online auto insurance makes it possible to understand what kind of coverage is being bought along with the features of the selected policy. It also makes it possible to choose a rate that is in line with the customer's financial budget.
The process is quick and goes a long way in saving significant amounts of money. Instead of struggling with time consuming phone calls and email inquiries, it is more convenient to go online and save valuable time.
Without a doubt, the online system offers the fastest way through which people can buy Mexican car insurance. Secure websites that are monitored on a daily basis are an ideal option for insurance buyers who want to enjoy a hassle free Mexican adventure.