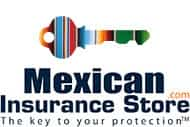 Mexican insurance Coverage with Mexican Insurance Store and Baja Mediterranean Cuisine
Señor Mex says: Baja tends to be a melting pot of Mexican culture and cuisine. As this article points out, Baja pizza and Chinese food has been some of the most distinctive fare in the region. However, the tide may be turning as chefs work to create a distinctive cuisine that represents the agricultural and sea products of the peninsula. Known as Baja Med, a combination of Mexican, Mediterranean and Asian influences, the fare is attracting visitors from north of the border to cities like Tijuana and Ensenada for dining. The Baja California Chef's Association is involved in promoting the new emphasis.
Traveling across the border for a delicious meal isn't a new idea, but the new influences are definitely worth investigating. Double check your Mexican insurance with Mexican Insurance Store so that you don't have any unexpected issues with accidents or theft coverage in case of problems. Driving your vehicle across will provide you with greater access to the more elite culinary venues of Baja Norte, and correct limits and coverage will provide peace of mind as you travel. If you plan to visit frequently, a year-long Mexican Insurance policy is an excellent investment.
Compare Mexican insurance with Mexican Insurance Store for FREE Roadside Assistance
Fox News Latino Article:
"Until recently, Baja California's culinary contribution to the world amounted to the Caesar salad, a dish hardly associated with Mexican food. Beyond that, this long, thin peninsula was known more for its Chinese food and pizza thanks to the thousands of migrants from all over the world who began to settle the Mexican state south of California in the 19th century."
Read the entire article here.