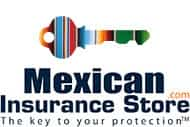 Puerto Vallarta, the town that defines the eternal beauty of Mexico! The elegance of the town is defined by the refreshing bay that flows by the town and surrounding Sierra Madre mountain range.
While driving your vehicle to the neighboring areas, only quality Mexican insurance by Mexican Insurance Store offers you a sense of security against legal issues. Therefore, you cannot afford to compromise on the quality of Mexican insurance auto liability coverage. You can compare multiple Mexican insurance auto liability policies to find the most suitable coverage to drive your vehicle in Mexico. However, its far less reliable if you buy Mexico insurance auto liability protection at the border. Therefore, if you are spending money and investing time, you should consider reviewing, comparing, and buying Mexican insurance for Puerto Vallarta on the internet.
One of the most intriguing neighboring areas in Puerto Vallarta is Mascota. This is the major town for surrounding villages. While walking around the town, you would come across wide variety of shops from where you can but mementos and things for daily use. If you want to spend a day or two away from hustle bustle, you must visit Mascota. Some of the old houses have been transformed into museums. Cultural center is one of the major attractions in Mascota. Before driving to another neighboring area of Puerto Vallarta, you must buy Mexico insurance auto liability coverage to prevent the possibility of ruining your well deserved vacation.
Bucerias is the next town which cannot be kept out of the list, if you re holidaying in Puerto Vallarta. This alluring town is located in Nayarit. Visit this town and spend time by the vast beach to add serenity to your trip. The western side of the beach is famous for its restaurants that serve traditional Mexican dishes and fresh seafood. Southern part of the city is home to Flamingos which is an integral part of the town. It is home to some of the best golf courses and hotels in and around Puerto Vallarta.
Neighboring town of San Pancho is visited by almost every tourist who is holidaying in Puerto Vallarta. While driving your vehicle through sandy streets of San Pancho, you get an opportunity to peep into rich history. One thing that makes your driving worry free is Mexico car insurance. Echevarrias' Circular is one of the oldest buildings in the region. Another attraction of the town is flat and sandy beach. Apart from natural richness, the town is also famous for its colonial streak. Even the neighboring areas of Puerto Vallarta are worth visiting.Mexican Insurance and In and Around Puerto Vallarta