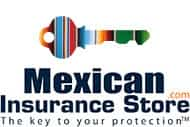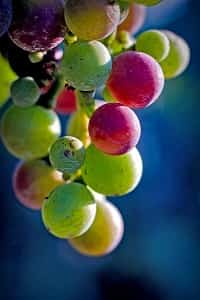 Tastes of Baja: Culinary Trends in Baja Norte
Mexican Car Insurance for San Marcos Travelers Visiting Wine Country
If you are thinking about visiting wine country but worried about the costs of a trip to Northern California, why don't you think about heading south instead? Mexican car insurance for San Marcos is easy to buy online so that you can head out quickly for an enjoyable wine-themed getaway. Additionally, a short-term Mexican insurance for San Marcos is affordable, enabling you to travel on the cheap. Carry the documents for your Mexican auto insurance for San Marcos in your glove compartment so that you can access it quickly if you have any road emergencies or are involved in an accident. Mexican Car Insurance for San Marcos is now required in order to drive on any highway in Mexico.
Getting to Wine Country in Baja Norte
Compared to the approximately 500-mile drive to California's wine country, your trip to the Valle de Guadalupe in Baja requires approximately 150 miles of driving. It's about 50 miles from San Marcos to the border crossing from San Ysidro into Tijuana. You'll drive another 69 miles to Ensenada on Mexican Highway 1, followed by just a little more than 20 miles on Mexican Highway 3. Your driving time should be approximately three hours provided that your border crossing is smooth and that you don't encounter a lot of traffic. Shaving time off the trip by getting your Mexican car insurance for San Marcos online is sensible. Border booths can add quite a bit of time to your trip if you are driving during a heavy travel time, making the convenience of Mexican auto insurance for San Marcos online a huge benefit.
Enjoying Baja's Wineries
There are many unique structures and stories in the Valle de Guadalupe. For example, you may enjoy sampling the Moroccan and Mexican flavors at Mustafa's, a restaurant operated by a couple who met in the U.S. but came to the region for a more relaxed lifestyle. Check out the curious use of boats as a structural element in the Vena Cava Winery. Enjoy the Mex-Med food scene as you tour restaurants in the area. Just be careful to temper your wine sampling if you plan to drive. Your Mexican insurance for San Marcos can be nullified if you are in an accident while intoxicated.
Consider Return Visits with Long-Term Mexican Car Insurance for San Marcos
You should never cross into Mexico without valid Mexican insurance for San Marcos. A pleasant first trip could turn into an ongoing habit as you take the short trip time and again to sample new wines or stock up on old favorites. You can invest in longer coverage periods to ensure easy planning for future trips.
Mexican Car Insurance for San Marcos Travelers by MexicanInsuranceStore.com comes with Roadside Assistance throughout Mexico at no additional charge.