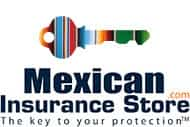 Mexican insurance for cars from MexicanInsuranceStore.com – Join the Crowd Headed to Puerto Vallarta this Summer

Puerto Vallarta sidewalk
According to recent reports, international interest in Puerto Vallarta has increased in the last few months as vacation season kicks into high gear. With increasing online research related to the destination and increasing hotel occupancy in recent weeks, you may wonder whether this is the ideal destination for your summer trip. It is important to consider making plans now if you will be faced with competition for hotel space, but there are some alternate plans that may allow you to enjoy the venue without the challenges of limited hotel space. You won't face any competition when you buy your Mexican insurance for cars from MexicanInsuranceStore.com. There are plenty of Mexico insurance policies to go around.
Consider Nearby Communities
If you don't have a pressing need to be housed at the center of action, you can explore nearby communities on your map of Mexico as you look for hotel locations. The trade-off may be needing to be flexible as you travel because small-town hotels may not be featured online for advance reservations. However, if you are driving, then you have the opportunity to explore those small towns prior to reaching Puerto Vallarta. Be ready to pay cash for your stay, especially in a more rustic spot. You can allow your more remote hotel to be your headquarters as you span out and see both the city and the surrounding beaches and attractions.
Camping as a Backup Plan
Many travelers benefit from an RV vacation plan for Mexico, having the benefit of mobile accommodations. If you arrive in a busy area and find that vacancies are limited, your RV will enable you to stay comfortably for part or all of your visit. If you tow an additional vehicle for sightseeing, you will need to add it to the RV's Mexican insurance for cars from MexicanInsuranceStore.com for towing coverage, and you will need to purchase independent Mexico insurance policies for any additional vehicles to be operated in the country. Some Mexican insurance for cars from MexicanInsuranceStore.com also includes the option to buy coverage for ATVs and other small vehicles, an issue to consider if you will be bringing these recreational items.
Driving to Puerto Vallarta with Mexican insurance for cars from MexicanInsuranceStore.com
The distance from Nogales to Puerto Vallarta is approximately 1,000 miles, and your trip by car or RV may take several days. Be sure that you select enough coverage on your Mexico insurance policies to span the entire stay.
Mexican insurance for cars from MexicanInsuranceStore.com comes with FREE Roadside Assistance.