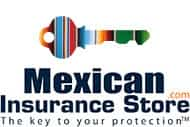 The primary reason that people turn to the Internet for their Mexican insurance policies is because there are some truly great deals online. Another reason is convenience. Buying car insurance coverage for Mexico at mexicaninsurancestore.com is a snap on the Internet. Even if you're not the most tech-savvy person around, you should be able to get through the process with ease. If you've never purchased this type of coverage online before, you're probably wondering what to expect. In the following article, you'll learn the basics about buying Mexico insurance policies for your car, truck, SUV, minivan or van.
Info You'll Need to Provide for Mexican insurance policies
You shouldn't have to provide a whole lot of information to buy car insurance for Mexico on the Internet. If a site seems to be asking you for a ridiculous amount of information, you should probably move along to a different provider. The main thing your policy is based on is the car you drive. You will need to provide information about your crossover, pickup truck, SUV, minivan, convertible, sedan or other vehicle. Car insurance for Mexico is required for all cars that have non-Mexican license plates. Make sure you have info about your vehicle ready to go.
What about RVs?
To buy Mexican insurance for an RV, you will have to go through the same process as you would when buying it for a regular car, SUV or truck. You definitely need car insurance for Mexico to drive an RV around south of the border. If you're involved in an accident with your RV and don't have insurance, it could be impounded. You could be detained in jail until the police are able to complete their investigation. Your trip will be completely interrupted and most likely ruined.
Paying for Your Mexican Insurance Policies
After getting a quote and selecting a policy, you will be able to proceed with the purchasing process. It shouldn't be significantly different than buying just about anything else online. At the end of the process, you will have to provide credit card information. Make sure the provider is reputable and that top-notch security measures have been taken. After your payment is processed, you should be able to print out your policy. It's smart to print a few extra copies. After all, you never know what could happen, and you certainly don't want to misplace the only copy you have.