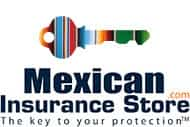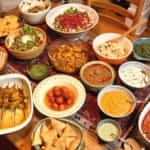 Mexican Food Potluck
Mexico insurance from Mexican Insurance Store.com Familiar and Unusual Food Tips

Your mind may be focused on enjoying the best of your favorite foods as you travel south of the border, but you may be unprepared for the twists that you will find. Mexico insurance from Mexican Insurance Store.com travel, similarly, may seem like a familiar concept. However, your Mexican auto insurance policy does involve some unique issues that can make a major difference in how well you are reimbursed or protected in case of an accident. You can make the most of the following tips as you plan for your vacation.
1. Expect variations – Your favorite taco, enchilada, or burrito back home is possibly a dressed up variation on a theme that you will find in many forms across the border. For example, a taco made with carne asada may have a certain flavor that you love when you enjoy it in a specific restaurant at home. Expect the seasonings to vary from taco stand to taco stand. If you ask someone for the recipe for carne asada, you will probably find that there isn't a standard. Be a student of the stand, watching to identify methods, seasonings, and any other important twists.
2. Don't be afraid of change – a dish that doesn't resemble what you are familiar with may be just as savory if not more so. However, you'll find some fantastic alternatives to north-of-the-border Mexican fare. Try queso tacos, tortas de jamón, pizza con frijoles, and other popular options.
When you consider your Mexico insurance from Mexican Insurance Store.com, expect some variation from what you are used to north of the border. For example, a Mexican auto insurance policy is limited to one vehicle whereas your domestic policy may cover multiple vehicles. You may be used to buying at the border, but Mexico insurance from Mexican Insurance Store.com can work in your favor as you consider an online solution. With online coverage, for example, you can verify benefits, reprint documents if you lose your originals, or update and renew your coverage from home or from Mexico. You become more flexible as you work with online Mexico insurance from Mexican Insurance Store.com and as you incorporate new foods into your Mexico experience.
Mexico insurance from Mexican Insurance Store.com comes with roadside assistance throughout Mexico at no additional charge