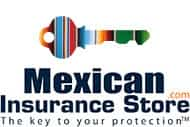 Mexico is a perfect destination for tourists. Thanks to the diverse sites and sporting activities, tourists can enjoy an exciting experience driving in Mexico. There are quite a variety of historical, archeological and natural sites to visit. What is more, the cultural diversity of Mexico makes it a perfect destination.
Conversely though, travelers are required to purchase Mexican auto insurance from mexicaninsurancestore.com especially if they intend to drive themselves around. For that reason, travelers are advised to contact various insurance companies so as to get Mexican Car insurance quotes. This will enable them to compare the Mexico Car Insurance quotes offered by various companies before settling on the most appropriate policy.
Taking a tour in Mexico, travelers have a variety of activities. If you are especially looking for the daring activities, you might consider taking part in any of the extreme sports. These include caving where you can explore the large number of caves in this region. Most of the caves are situated in Chiapas, Colima, Jalisco, Morelos, Nuevo Leon, Guerrero, Michocoan as well as Coahuila.you can also experience the underwater caves of the Yucatan peninsula.
On the other hand, you can go cycling on the mountain bike trails of the Copper Canyon, Oaxaca Valley as well as the mountain country next to Chihuahua. You can also visit Valle de Bravo located next to Mexico City which is a perfect spot for hang gliding. You can also enjoy this sport at the Monterrey and Troncones beach together with the Oaxaca Valley. Enjoy a hiking experience at the Copper Canyon as well as Valle de Bravo. Advanced climbers can go hiking at the Iztaccihuatl and Pico de Orizaba located in Vera Cruz state. These are considered the highest peaks in Mexico and climbers will enjoy an exciting mountain climbing experience.
Travelers also have the chance to glimpse the scenery from a good view point offered by hot air balloon rides. These are common in Puerto Vallarta, Valley de Bravo as well as Oaxaca Valley. Baja peninsula has a rugged terrain perfect for off road tours. Drive through the Baja 1000 race course with tours from Cabo San Lucas, Mulege and Ensenada.
You might also consider visiting Vera Cruz state for white water rafting. The Vera Cruz Rivers offer world class trips for beginners and experts. All the six white water rafting categories of rapids can be experienced in this area. Once you get the best Mexican insurance quotes, you can enjoy the extreme sport activities without any worries. Driving in Mexico!