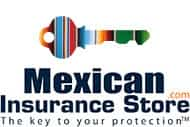 Driving in a foreign country might send a chill down some peoples spines, especially if people drive on the left hand side of the road, like in England, but for adventurous tourists and travelers, nothing will give you a better chance to get a feel of any countrys people than to hit the highways and especially in Mexico. For people residing in the Southern most states of the United States, Mexico is a short drive away, approximately 48 hours, and yes they drive on the right hand side of the road In Mexico!
Most car insurance companies exclude insurance coverage when you travel to a foreign country. US and Canadian auto insurance policies are not valid in Mexico. This makes it necessary for you to arrange for Mexican auto insurance . This will be required whether you choose to drive your own car or to hire a rental car from the US. Mexican insurance vendors can be found on both sides of the border crossings. You can purchase your own insurance however before you leave home. This is usually the lowest cost more reliable option. You might wonder why you need to take the trouble to purchase Mexican Car insurance by Mexican Insurance Store.com.
There are various reasons for this including:
* Its a legal requirement that motorists possess insurance from a Mexican company, this is especially crucial in case of an accident (even if its not your fault) If you are found not to have Mexican Car Insurance (or can instantly pay for damages) in such a situation you could end up facing jail time.
* The Insurance policy greatly reduces the financial burden you will bear in case of an accident since the insurance will cater to repairs of your vehicle and compensation in case of an at-fault loss.
* Mexican Law requires motorists to have 'proof of financial responsibility' and a Mexican insurance coverage is usually the least expensive option to meet this obligation.
* Even if your home country insurance covers damages or theft to your vehicle while in Mexico, (some cover near the border) that doesnt include liability damages you legally owe to others.
It is important to note that Mexican car insurance generally does not cover vehicles for physical damages that are more than 15 years old. So you need to purchase a liability only policy for older vehicles.
Also vehicles that are off-roading, involved in a race and those that are used for commercial use are also not covered by Mexican car insurance. However, with a bit of shopping around, it is possible to find vendors who can make exceptional arrangements for such vehicles.
In case you need to make a claim from the insurance company, you must do this while you are still Mexico. If you are planning to tour Mexico in a flexible and convenient way driving is the best option. It will add flavor to your vacation.