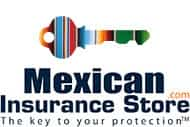 Mexican Insurance Online by MexicanInsuranceStore.com is Easier!
Senor Mex Says: It looks like your company offers many great ways to keep drivers safe through insurance coverage. I'm compelled to comment on your section about Mexican insurance though, because it makes no mention of buying Mexican insurance online. I see that you recommend; drivers buy this type of coverage through one of your locations. If they are already going to be visiting those locations, it might make sense; if they're not, though, its much smarter, faster and easier to just buy it online. There are many ways to buy Mexican insurance online. In most cases, online policies are cheaper and better, too. I dont expect you to recommend this option of course, because you are trying to promote your own business. I just wanted to put it out there. Thank you for your time!
Mexican Insurance Online by MexicanInsuranceStore.com comes with FREE Roadside Assistance throughout all of Mexico
Fox Rent a Car Post
"FOX offers the purchase of Mexico Insurance (Major credit card only) on vehicle rentals of economy thru full size only. Mexico insurance must be purchase at a FOX location in Los Angeles, San Diego or Phoenix at the time of rental or prior to entrance into Mexico."
Check out the whole Fox Rent a Car post. The vast majority of the time, it's a lot smarter to buy Mexican insurance online prior to leaving for a vacation.