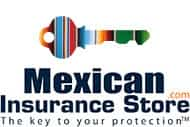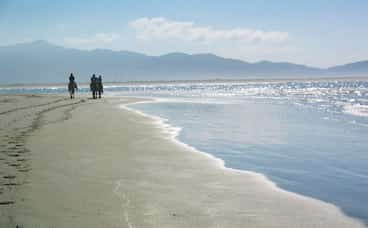 Horse Riding Ensenada Beach
Mexican Insurance for Cars – Border Security News and Information For Your Mexico Trip
Your passport will typically be inspected only as you leave Mexico if you are driving. However, you should have this and your Mexican insurance for cars on hand throughout your trip. Car insurance for Mexico is typically easily available online. World events can raise one's awareness during a foreign vacation, and border security might be an interest as you plan your trip to Mexico. Entry into Mexico can be fairly easy most of the time, but it is always good to be prepared for the unexpected. Crossing back into the United States at the end of your trip might be a bit more time consuming due to heightened security at times.
Confused about Mexican Insurance for Cars? Learn more at MexicanInsuranceStore.com
Driving vs. Walking: Border differences
Entry into Mexico from the United States has gone through a transition in recent months, and a stricter review of your travel documents may be expected if you will walk across the border. This should not be a problem since you also need this documentation to leave. However, this could add to your time to cross into the country, which might be a good reason to pick up coverage. Driving has not yet been addressed with a comprehensive approach to document inspection. You might be flagged down to meet with a customs agent, at which point you might need to show passports, tourist permits, and car insurance for Mexico. However, this is not a common concern for the average tourist.
Pro Tip: Mexican Insurance for Cars is now required, so buy car insurance for Mexico ahead of time!
Why else do you need Mexican Insurance for Cars?
With car insurance for Mexico, you have the ability to explore well beyond the tourist zone, which may allow you to expand your understanding of local culture, food, and language. You'll also appreciate that you can escape the crowded and chaotic setting of the border zone in order to enjoy galleries, local markets, big dulcerías, and other attractions. Your Mexican insurance for cars provides for help if you get locked out or have a dead battery. If you have a serious mechanical problem, you can get your vehicle towed to a nearby mechanic for assistance. Car insurance for Mexico can be a HUGE help in such emergency situations.
Mexican Insurance for Carse from Mexican Insurance Store includes Roadside Assistance for peace of mind!