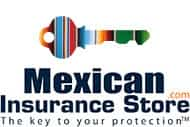 Mexican insurance – Beat the summer heat in La Paz
It's ridiculously hot in LA, and there's no getting around it. Oh, I wouldn't trade living in Southern California for the world, but with the weather it can be difficult to enjoy the outdoors these days. (My Sunday league game was just cancelled due to extremely high temperatures)
If you're willing to make the drive, La Paz offers a ton of outdoor activities and beach fun without the burning sun and hassle. Like always, Mexican insurance is required when driving across the border. However, should you forget to buy a policy ahead of time, its fine to secure Mexico car insurance on a smartphone before crossing the border.
La Paz is cooler, in more ways than one
With the town located further down the border, the weather can still be hot, but you're unlikely to see the scorching temperatures we're dealing with in So Cal.
Luckily, La Paz has an abundance of outdoor water activities. Sea kayaking is popular in the area, where one can go on day trips or even plan week-long excursions. (They might be a bit pricey, but they're worth it) After all, nothing like witnessing a pod of dolphins casually swimming around your boat. At night, everyone would get together and have fun, the way it should be. Hopefully you like margaritas.
Have you ever attempted to swim with sea lions? It's an unforgettable experience. It seems scary at first, but give it a go and I promise you won't regret it. Espiritu Santo, a small nearby island teeming with dolphins, sea lions and other fish, is a natural eco-system worth visiting as well. And of course, there's the whale watching! Don't forget to explore the Malecón as well.
Question: Is Mexican insurance required across the border?
For some reason, many people think Mexico car insurance is an optional thing. It was, up until a few years ago when they changed the rules. In today's climate however, Mexican insurance is definitely required. Without Mexico car insurance, you're in big trouble if you get in a wreck.
Anything else in La Paz worth checking out?
Never forget that Google is your friend, so be sure to use the search engine if there are things you want to try down these. That being said, the shopping is next-level (The area is loaded with local artists and jewelry merchants, so its easy to find something to like, usually at a bargain.
Mexican insurance from Mexican Insurance Store comes with free Roadside Assistance for peace of mind!