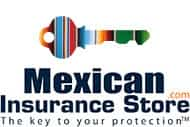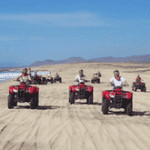 Rosarito Beach ATVs
Mexico insurance from Mexican Insurance Store – A Guide to the Best Options for ATV Activity
ATVs can be a lot of fun if you will be spending time on the beach or in the country as you visit Mexico. However, you do need to consider your activities with care because of very limited Mexico insurance from Mexican Insurance Store choices for ATV driving and theft coverages. You may find that your intended use cannot be covered with a Mexican insurance policy, making it important to consider carefully any relevant activities.
Towing ATVs vs. Driving Them
When you prepare to tow your unit(s) to Mexico, you need to include the towed items on your primary Mexico insurance from Mexican Insurance Store. This does not address the actual operation of the ATVs. However, it provides coverage for your primary vehicle in case of a towing accident. If you tow without including your towed items in your Mexican insurance policy, your entire policy could be invalidated in case of an accident from any policy sold in the industry. In a serious accident with major medical implications or a death, you could be liable for significant financial damages if your ATV becomes detached from the hauling vehicle. Be sure that your towed items are added to your Mexico insurance from Mexican Insurance Store before you cross the border, then any liability you incur will be covered. Coverage is available for all terrain vehicle collision and theft on full coverage policies, but the selection of carriers is minimal.
If you drive your unit(s) in Mexico and are involved in an accident related to operating an all terrain vehicle, you could be held responsible for the costs involved. There are very limited ATV options for Mexico insurance from Mexican Insurance Store, which is restricted to use of your ATV on conventional roads. Off-road activity is not included in any Mexican insurance policy in the industry for your toys or other vehicles. The only exception is golf carts, which may be eligible for Mexico insurance from Mexican Insurance Store related to driving on a golf course.
Remember that an off-road accident in a vehicle covered with a Mexican insurance policy will lead to a denial of any claim. Driving on a beach or in the desert or mountains is at your own risk if you leave the actual roads. While this is the primary situation for operating any vehicle designed for off road use, it is not a wise choice for your primary hauling vehicle. In the majority of ATV accidents, an individual operating their own unit is the party affected, which would make you responsible for handling your personal injuries and damages. Exercise caution in allowing others to operate your equipment.
The best Mexico insurance from Mexican Insurance Store gives you peace of mind because roadside assistance is included with every policy at no additional charge



A Guide to Best Mexico Insurance from Mexican Insurance Store – Options for All Terrain Vehicle Activity
Learn more about a quality Mexican insurance policy here