Mexico Auto Insurance and How to Look Like a Gringo at a Mexico Potluck
If your time in Mexico will allow you to connect with locals in the communities that you visit, you may be fortunate enough to participate in parties, potlucks, and picnics hosted by those that you meet. It's fun to be included, and while this might be a formality, especially if you are involved with others to whom the hosts are well-acquainted, it could also be a sign of appreciation and genuine amistad, friendship. It's easy to look like a gringo at such an event, but following are a few tricks to minimize your risk of embarrassment. Meanwhile, reliable insurance for Mexico for driving is important for avoiding looking like a senseless foreigner in case of an incident. Your Mexico auto insurance online allows for financial and legal coverage in case of an accident and for vehicle support in case of an emergency. insurance for Mexico is now required in order to drive on any highway in Mexico.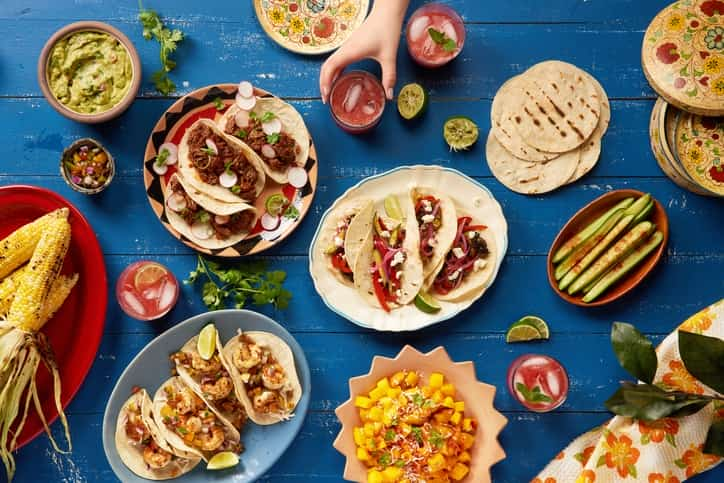 Bringing Food to an Event
You may be challenged as you attempt to put together a dish to take to a local potluck, especially if your signature dishes require ingredients that are tough to track down. For example, your Cool Whip and pistachio pudding fruit salad may require an adaptation with lime gelatin and a Mexican whipped topping. You might see some curious looks, but folks are typically polite enough to sample. If your dish goes untouched, just collect your trastes, dishes, at the end of the event and gracefully say your goodbyes. Of course, don't be offended if you see people loading up takeout containers with your leftovers at the end. This is a sure sign that you hit a sweet spot with that dish.
Being Offered Food at an Event
A gringo, foreigner, may feel justified in rejecting food at any event. It's easy to say that you don't want to put anyone out by accepting an unsolicited offer of food, but that is viewed as a serious social blunder, offensive to the host or hostess. Accept graciously to be culturally appropriate. Be aware that if you eat lightly, you may run the risk of being offered more.
Gringo Blunders with Insurance for Mexico Driving
While a Mexico auto insurance online is important, don't make serious blunders when you buy your coverage. Be sure that your insurance for Mexico for driving covers the full time of your trip, and verify that your liability limits are sufficient for the states you will visit.
Insurance for Mexico from MexicanInsuranceStore.com comes with roadside assistance throughout Mexico at no additional charge