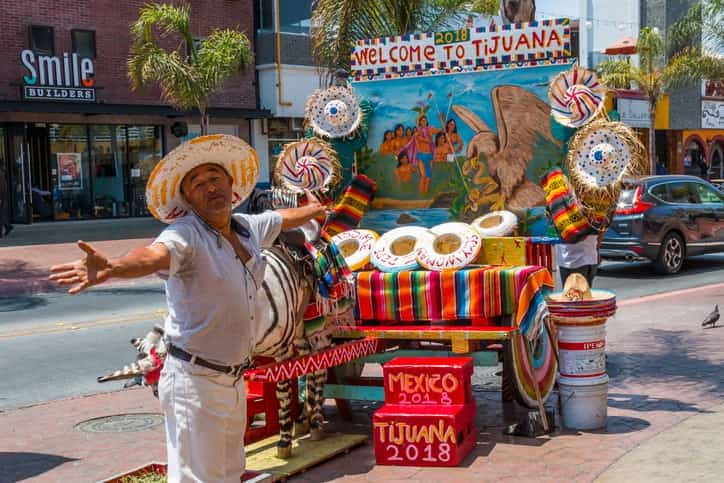 With a majority of Mexican regions specializing in some type of handicraft or fine art piece, visitors country-wide are able to purchase handmade items at factory-direct prices. While it may be easier and more convenient to purchase these items in major cities, mark-ups tend to double the item's price and visitors miss see how their piece transforms from raw material to finished product.
Don't forget, you need Mexico insurance if you are driving your vehicle because US and Canadian car insurance is not valid in Mexico. Quality Mexican insurance is important because the Mexican authorities will detain you until you pay for damages they say you cause to others. Review and compare Mexico Auto Insurance online from Mexican Insurance Store today for comprehensive, reliable Mexico auto insurance online. Remember- Mexico insurance from mexicaninsurancestore.com comes with free roadside assistance at no additional charge.
One of the best examples of factory-direct purchasing can be found in Paracho, Michoacan. Here, this region creates customized musical instruments. As any musician knows, being able to sample various instruments, even if they all appear the same, is important. At a factory, not only is this possible but tuning and adjustments can be made while you wait. Creating a variety of musical instruments, Mexican craftsmen specialize in stringed instruments, particularly guitars, as well as small horns.
Jewelry, metal working, glass blowing and weaving factories can be large workshops or small, in-home businesses. Usually, the smaller and less complex a store, the more inexpensive items are due to lower overhead costs. If interested in custom jewelry or rug designs, bring a picture or sketch. Skilled craftsmen can re-create your designs, and if you will be in Mexico for a while, you can return to retrieve the item or have it mailed. Picking up the item in person allows for any adjustments or fittings to be completed and ensures your product will not get lost in the mail. Prices will most likely be higher than ready-made items and will vary based on complexity, raw materials needed and labor required.
Art studios are also a great place to observe factory operations. One of the most popular and interesting studios to visit are mosaic studios. Craftsmen create works featuring religious icons or masks highlighting popular Mexican folklore. These are available for sale, and due to their weight, may be a bit cumbersome for travelers on walking tours. If purchasing a mosaic and on a walking/backpacking tour, ask the shopkeeper to hold the item until you are ready to leave in order to avoid any item damage or excess carry-on weight.