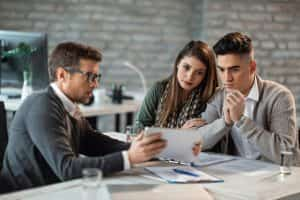 Before your long awaited vacation trip to Mexico, please learn the ins and outs of Mexican Auto Insurance. The laws of Mexico require anyone driving in Mexico, on Mexican roads of any type, to be insured buy a Mexico car insurance company. Enforcement of the car insurance law in Mexico is strict. Insurance or instant reimbursement is required of drivers in accidents. If no insurance has been contracted for, the party lacking insurance must furnish proof of assuming financial responsibility. This Mexican Auto Insurance travel guide is brought to you by Mexican insurance Store a leading online provider of Mexico Car Insurance.
In some situations, this requirement of showing assumption of financial responsibility might even translate as the uninsured at fault party being required to provide a sum of cash on the spot equal to the amount of damage and injury caused by the accident.
Not infrequently, inability to provide that sum of cash on the spot has resulted in jail time for failure to provide compensate the injured party. Mexico Car Insurance from a Mexican Auto Insurance company is the least expensive method and simple for the traveler to arrange before setting foot in the country and being tempted to drive uninsured.
The insurance may be easily obtained over the Internet, ensuring that coverage is in place before arriving in Mexico. If you are going to travel to Mexico by car, a possibility from the USA or Canada, it is doubly important to arrange for coverage before arriving in the country to avoid any problems at the Mexican-US border. Plan to have a valid copy of your insurance policy or proof received from the company upon arrival.
Even if you have excellent insurance coverage from a top company in your own country, this coverage will not be considered valid to cover you in Mexico as there is a territorial exclusion on US and Canadian car insurance policies. The laws of Mexico clearly require you to purchase coverage by insurers housed in Mexico, just as US insurers have the same requirement going in the opposite direction.
You may obtain it just for the length of your stay in the country, for periods ranging from one day to whatever length of time you need. Mexico car insurance is meeded, simple to purchase online, and to make it easy on you, should be purchased before leaving home! How and Why To Buy Mexican Auto Insutrance Online!