As you spend time in Mexico, you may find that it is easy to overeat with the variety of savory foods available. However, there are many healthy foods to consider as you travel. Spend a little bit of time in the vegetable booths of open-air markets to see your options. While you might need some slimming choices to consider on restaurant menus, don't skimp when you select the best Mexican insurance policy. If your Mexican auto insurance for travel is lean in certain areas, you could be faced with big costs in the event of an accident.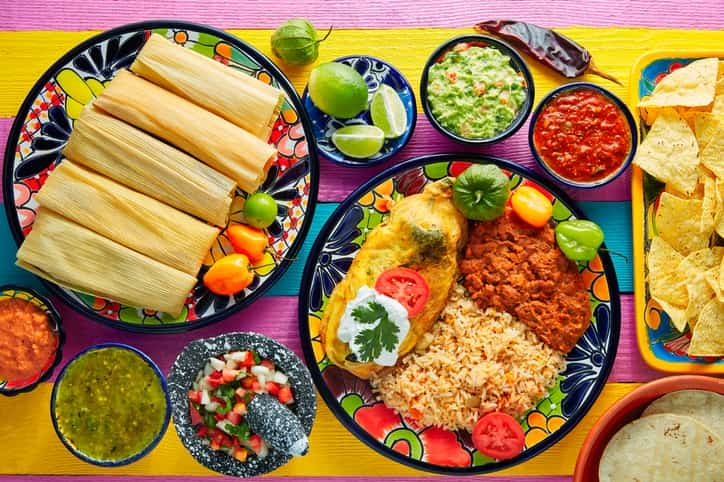 Readily Available Veggies and Fruits
Seasonal produce can be particularly enjoyable as you spend time in Mexico, especially during mango and melon seasons. However, you'll find that there are familiar options available throughout the year. Citrus, for example, is easy to find, making it possible to boost your resistance to colds and other sicknesses. Limes are used to flavor soups, tacos, and numerous other foods. But you'll also find their abundance great for enjoying limonada regularly. Aguas with various fruits can be wonderfully refreshing as you tour a market or relax in the park. You'll also find fruteros selling cups of sliced melon, pineapple, jicama, and more. It might surprise you that the frequency with which Mexicans will add chile powder or sauces to their fruit mixtures. However, you might want to give it a try.
With lettuce, cabbage, and other leafy vegetables, you do want to be sure to use a clean source of water in washing the produce. You'll find that there are plenty of options for your stir-fry dishes, salads, and soups if you are staying in an RV or home that affords you the chance to do your own cooking. Restaurants typically offer salads as sides to main dishes, making it possible to choose healthier foods when you dine.
A Healthy Mexican Insurance Policy
Whether you drive through pedestrian-laden areas to find a good produce market or travel extensively on the highway, you should be aware of some of the following important benefits as you select a good Mexican insurance policy:
Fixed deductible – find a Mexican insurance policy that allows you to know your potential out-of-pocket costs upfront.
Roadside assistance – be sure that your Mexican insurance policy allows for bilingual support if you break down.
Flexible repair locations – Mexican auto insurance for travel may restrict at-home repairs or allow them. Select the option that best meets your needs.
Healthy Mexican Foods – Verduras and More – Mexican Insurance Policy