Health Insurance for Travelers in Mexico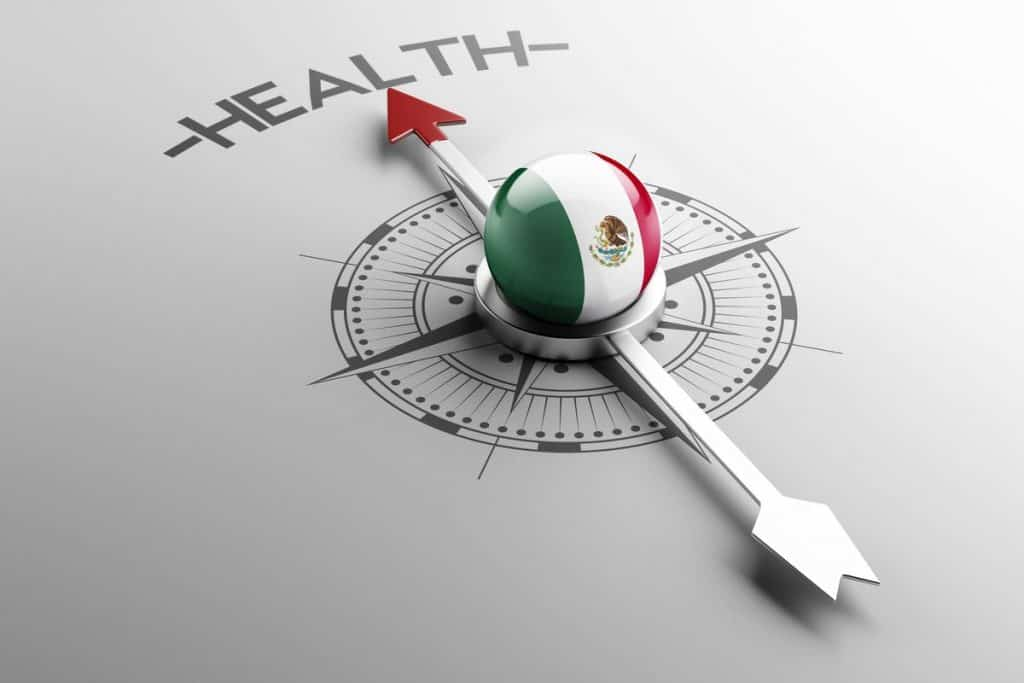 Story by Jim Foreman
Health coverage and health insurance are complicated enough in the United States. Recent federal legislation has only made the waters ever muddier.
Health insurance coverage, while traveling or living abroad, is one of those topics we get asked about quite often.
There are three different categories of travelers or visitors to Mexico, and as such there are typically three different approaches to health coverage.
Vacation Traveler
Vacation travelers are often summed up by those who fly or take a cruise ship into Mexico. Typically the duration of the visit is between one and two weeks. The general need is in the event one gets hurt, sick, or has some catastrophe befall the trip.
Typically, a vacation traveler takes only one of these trips a year.
For annual vacation travelers, typical travel insurance is a great idea. It covers lost luggage, delays, missed flights, medical emergencies, and in many cases repatriation. Most experienced travelers would use a brokerage like InsureMyTrip.com to select the right amount of coverage and duration to match the trip.

InsureMyTrip.com is a reputable source representing several dozen companies and offerings. It's fast, easy, and reliable.
Overland Traveler
The overland traveler is someone who travels into Mexico overland either by car, RV, or motorcycle. Visits to Mexico are typically more than a week or two and return visits to Mexico or away from home happen fairly often.
For regular travelers, several companies stand out as best bets for coverage. The first is WorldNomads.com. Second is AIG Travelguard, and finally, Allianz makes up the trifecta of high-quality underwriters.
World Nomads is a top pick for those who are doing more adventure-oriented activities during their travels. There are two grades of coverage. The Standard plan covers common activities. For those who like a bit more extreme in their choices, the Explorer plan includes coverage for most of them including cave diving, free-diving, parachuting, SCUBA, and white-water rafting. World Nomads makes it very easy to choose the right plan for your choice of activities.
AIG Travel Guard is a top-rated product that covers a broad range of plans covering a multitude of activities, with relatively few exclusions.
Allianz equally has a broader selection of travel insurance plans and has earned an excellent reputation.
It's wise to compare and contrast health insurance coverage, duration, and cost. Some plans are better priced at six months while others offer more value at one year.
All of them will cover you for medical issues that arise during the trip. None of them will cover ongoing medical treatment or pre-existing conditions. For example, if you break your leg while hiking, you're covered. If you have diabetes and require insulin or require normal heart medication, you are going to need to provide that yourself.

Temporary or Permanent Residents
Long-term temporary or permanent residents have several choices for International Health Insurance. Much like a stateside HMO, your health is covered outside of the US. This is an excellent option for people working abroad on contracts or deciding to retire.
The best options for worldwide health insurance coverage come from AXA PPP International and Allianz Care.
Both offerings are quite comprehensive, but since personal health insurance requirements are individual, it's important to read carefully all the details.
Shop both to see which one suits you and your needs best.

Other Options
Medical expenses in Mexico are surprisingly inexpensive for top-quality care. Many Mexican doctors are trained in the USA and offer modern and quality healthcare. This fact is not lost on most people who elect to participate in medical tourism.
Whether it's cosmetic surgery, dental work or other elective procedures, many travelers have been coming to Mexico to get excellent treatment at a fraction of the cost in the USA.
As such, many people elect to simply keep a credit card with $1000 USD on standby to cover even the most severe hospitalizations. For most illnesses, it's easiest to pay cash and solve it quickly and without hassle.
Exotic options also exist such as MedJet Assist. MedJet Assist promises, if you become hospitalized internationally or domestically, 150 miles or more from home, Medjet will arrange medical transportation to a home-country hospital of your choice for inpatient care.
A final option is the Mexico Social Security health scheme. For those on limited fixed incomes and have permanent residency, they are eligible to participate in Mexico's State-sponsored health insurance called Seguro Popular. The quality of care is very spotty, at best with most citing substandard results. Locations and doctors are limited and services are sometimes rationed.
Information from Mexican Insurance Store
Mexican Insurance Store .com offers quality car, RV, and motorcycle insurance. We're not affiliated with any of the above-recommended companies. These companies, in turn, don't offer car insurance.