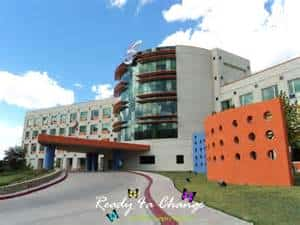 Mexican auto insurance with Mexican Insurance Store – Health-Conscious Travel Tips
With your plans to travel in another country in motion, you may wonder about staying healthy on the road. In addition to securing Mexico insurance with Mexican Insurance Store , you may want to evaluate your health care coverage to determine whether you should invest in a foreign policy. Additionally, you can investigate healthcare facilities in the area you will visit. While your Mexico auto insurance is limited in relationship to medical care, you will want to consider your coverage in light of potential accident needs such as medical care for injuries.
Liability Mexican Car Insurance with Mexican Insurance Store .com and Medical Issues
If you are in an accident that is caused by another driver who is uninsured, your Mexican auto insurance does provide a certain amount of coverage toward injuries suffered by those in your vehicle. However, this is the only medical coverage available to you and your passengers. If you are at fault, your own medical needs will be your responsibility. As you take time to compare the premiums for liability-only and full-coverage Mexican car insurance with Mexican Insurance Store, you may discover that the added cost for full coverage is really not that major in comparison to the possible expenses if you lack sufficient coverage.
Staying Healthy on the Road
You may need to adjust a little to certain aspects of hygiene in Mexico, particularly rest stops. Because many Mexican homes use septic systems or other restrictive plumbing, toilet paper is typically disposed of in the waste basket. You may want to make extra efforts at hand washing in such settings. You'll also want to be aware as you buy goods in stores or markets. Wash your produce to be sure that you are limiting your exposure to germs. Additionally, wash lids of cans before opening them. Be careful to use purified water. You can stock up on bottled water for travel and consumption. If you will be in an area for an extended time, drinking water may be more affordable if you fill garafones at a local bottle cleaning and filling business.
While your Mexico car insurance with Mexican Insurance Store doesn't include health coverage for incidental illnesses, you can make use of medical evacuation benefits in case of a serious issue.
Learn more about Mexico insurance with Mexican Insurance Store