Mexican Car Insurance online – Grilling lingo for foodies visiting Mexico
Fortunately, fire and gas are much more common for preparing meals in Mexico, especially at stands and markets. You may be surprised at some of the tools and methods used for grilling and otherwise cooking meats.  A bit of grilling lingo can help you know before you pull over what you might encounter at a given stand.
Likewise, your Mexican car insurance online policy can help let you know what t to expect if you have an emergency with your vehicle as you travel. Additionally, directions for managing a claim after an accident are provided promptly with your Mexican auto insurance policy from MexicanInsuranceStore.com if the need arises.
Learn more about the best Mexican car insurance online at MexicanInsuranceStore.com.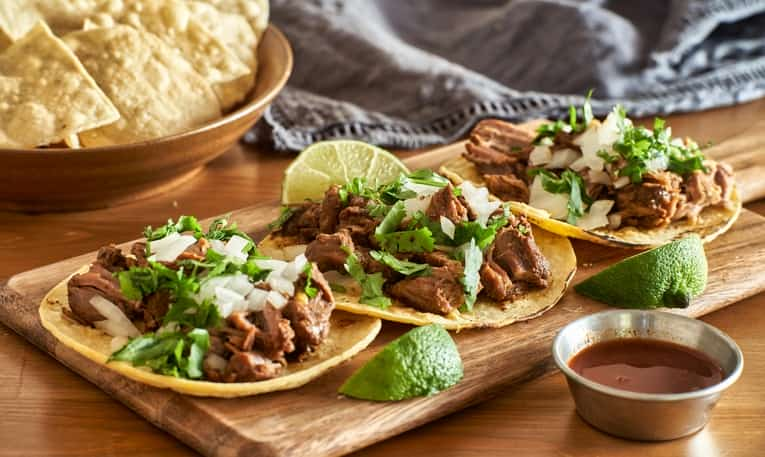 Carne Asada and More
Carne asada is one of the most popular fillings for tacos in Mexico, and asada means grilled or roasted. Anything advertised as asada or asado is likely to be cooked over carbón, which is charcoal. However, cooks can handle some carne asada prep on a metal cooking surface heated by propane. You will often find that the meat used in this process is skinny and heavily flavored with salt and other seasonings. A good taquero will prepare the meat quickly and put your tacos together in just minutes.
You can often enjoy a couple of tacos at a time. Pay at the end of your meal after you have had your fill.
Rostizado is a related word for those who love fire-cooked foods. Pollo rostizado is essentially rotisserie chicken cooked over wood or carbón. You'll find that many restaurants serving these items offer whole chickens along with tortillas, lettuce, salsa, and other condiments that allow you to make your chicken tacos. You may find exciting side dishes ranging from frijoles to papas fritas as well.
Important: Mexican car insurance online coverage lets you drive the toll roads, so buy a Mexican auto insurance policy before you leave to save time and money!
More From Your Mexican car insurance Online

One of the essential side benefits to look for in your Mexican auto insurance policy is roadside service. This can be a massive help if you lock yourself out of your vehicle or run out of gas. Unfortunately, communicating your need to a Spanish speaker could be challenging. Fortunately, Mexican car insurance online from the STORE allows you to quickly bring your plight to the attention of a bilingual service representative who can dispatch towing or other assistance right away.
Mexican car insurance online coverage from MexicanInsuranceStore.com gives you peace of mind!
Profile of Quality Carriers:
ACE Group Mexican car insurance online is rated "A Plus" by A.M. Best and "A Plus" by Standard + Poors with over $54 Billion in Total Assets.