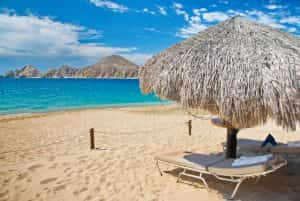 Hop on Highway One and you will find the perfect spot for a fun filled getaway. Cabo San Lucas is a party town featuring beautiful beaches and incredible nightlife. The experience can be made even better by traveling by car over what has been called one of the most gorgeous drives in North America.
Before taking off on your car trip to Cabo get Mexican Insurance at mexicaninsurancestore.com. You need to have Mexican Car Insurance to travel through Mexico because American and Canadian policies are not valid. By purchasing Mexico Auto Insurance in advance you will have legal, and financial protection if you are involved in an accident.
Baja Mexico Travel
The trip to Cabo San Lucas takes you through the Baja Peninsula. As you travel this strip of land between the Pacific Ocean and Cortez Sea you will pass through amazing vistas. You will travel through mountains and desert to reach your final destination of Cabo which is known as the "Jewel of the Baja Peninsula." Cabo is located at the southern tip of the peninsula and boasts of an average year round temperature of 78 degrees. Cabo was once a small fishing village but was turned into an exclusive resort town after tourists discovered miles and miles of beautiful deserted beaches.
The most famous beach is Playa Medano. It is several miles long and stretches from the east side of the harbor to the town of Villa del Palmer. This is where the action is in Cabo with a variety of bars and restaurants and a wide variety of activities. In addition to swimming, this is where you can rent jet skis or kayaks, go parasailing or take a trip out on a glass bottom boat. Among the popular hangouts are The Office, Mango Deck and Billygan's Island which feature all day happy hours.
Cabo was first a fishing village and remains one of the top spots for sport fishing in the world. Sailfish, mahi mahi and tuna are abundant in the waters off of the coast. Marlin bay is located right off of Cabo and was named for the trophy size catches that the city has become famous for. There are a number of charter services available to take you out. The latest fishing report for Cabo shows steady marlin action continues on the East Coast, north of Gordo Banks. Crews report catching billfish in the 300-700 pound range. How About Getting Away to Cabo Mexico?
For More information about Cabo San Lucas Cabo San Lucas