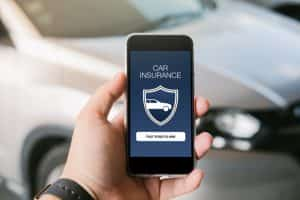 When people find out that they are going to need special car insurance policies in order to drive in and around Mexico, they are often dismayed. The main thing that worries them is convenience – how difficult will it be, exactly, to track down decent coverage? Is it going to involve hour after hour of mind-numbing phone calls to get what is needed? Worse, will it require stopping in at several insurance agencies to obtain the right policy? If you're thinking the same things, relax – car insurance for driving in Mexico is extremely easy to get. From start to finish – from getting a quote to laying your hands on a first-rate policy – buying this coverage is an absolute snap. At most, it will take ten minutes out of your day.
Quote, Buy and Print Your Mexican Car Insurance in Minutes
Compared with trying to buy Mexican auto insurance at the border, finding reliable coverage online is easy. Visit a reputable Mexican insurance online website; use its simple form to provide the necessary information. In seconds, a list of Mexican Insurance Store car insurance for Mexico options will appear for you to compare. Take your time deciding whether you need full coverage or liability only Mexican auto insurance; select the appropriate limits, then wait for your quote. Nine times out of ten, your Mexican insurance policy will be ready to go in just a few short minutes!
Not Internet Savvy? Never Fear!
You dont have to be an old pro at navigating the depths of the Internet in order to find the right car insurance for driving in Mexico. Todays most reputable online insurance dealers have websites that are extremely intuitive to navigate and easy to use. If you visit a site and cant make heads or tails of what youre looking at, go to a different website. When you find the right provider, you'll be able to click your way to a great policy without any trouble whatsoever. Don't settle for less!
Your Security Matters
When you order insurance for Mexico online, you have to provide sensitive financial information in order to pay for it. Paying for things online can be perfectly safe, the trick is making sure the site youre using offers topnotch security features. Insist on 128 bit Secure Socket Layer encryption whenever you provide a credit card or other information online. You should feel safe and secure when you order your insurance policy, never like your information is being compromised in any way. At the end of the day, buying your policy should be a quick, easy and secure experience. Get easy Mexican auto insurance quotes online! To know more facts on security, simply click on URL.